Home / Mt. Pleasant bank gives back to the community
Mt. Pleasant bank gives back to the community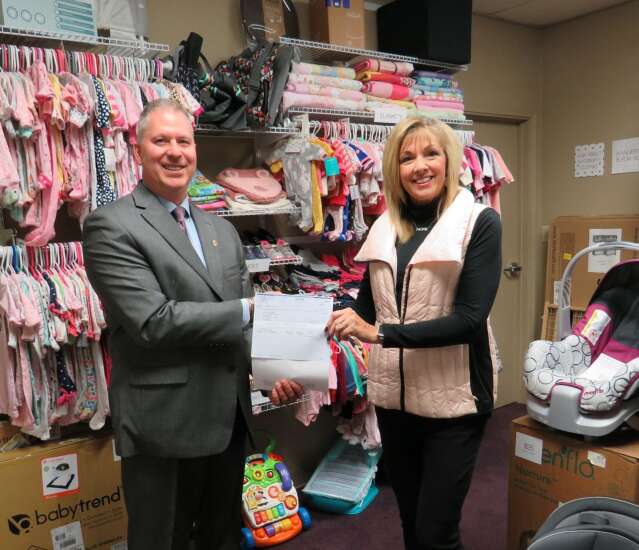 MT. PLEASANT — Last Tuesday, Dec. 28, Chad Hudson, President of Wayland State Bank got an opportunity to spread some holiday cheer to three local businesses.
The three business received donations from the bank as a form of goodwill to the community.
"This is my favorite time of the year," Said Hudson, "I love being able to give back to the community."
"As a bank, we try to give back to organizations that assist Henry County families," explained Hudson. "We try to keep things here as local as possible."
The Cradle of Hope received a $1,000 donation from the bank, and the funds will be used for their "Earn While You Learn" program. The program is designed to assist soon-to-be mothers and fathers to raise a child. Each class is offered online, and is designed to educate the parent in how to raise and develop a happy child and family home.
"We support the mothers," said Director Peggy Knudsen. "We have been doing this for 15 years."
The Fellowship Cup received a $2,500 check from the bank. The funds will be used to restock the food pantry.
"We will use the funds to take care of what it cost us to fulfill needs during Thanksgiving and Christmas," said Ken Brown, Director. "We will have to replenish. Regular donations help in keeping us stocked, but this helps us in being able to do what we do for the holidays."
Community Action of Southeast Iowa also received a $2,500 check from the bank. The funds will be used, in part, with their general fund.
"These funds are used to give energy and water assistance to families in need," said Keli Morgan, family development specialist.