Cambridge CEO Amy Webber wins InvestmentNews Lifetime Achievement Award
Courtesy of Cambridge Investment Research
Nov. 21, 2022 2:53 pm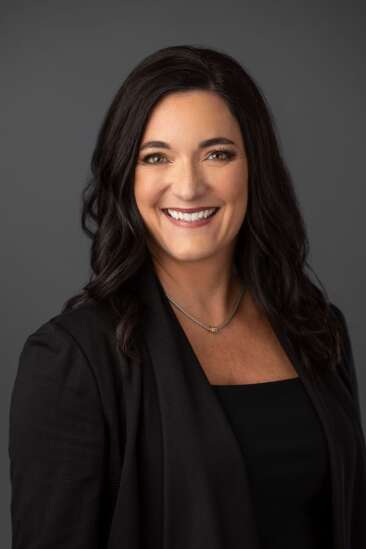 Cambridge extends a warm congratulations to CEO Amy Webber, the recipient of the 2022 InvestmentNews Women to Watch Alexandra Armstrong Lifetime Achievement award.
An eight-member InvestmentNews committee reviewed the nomination materials of nearly 50 influential women from across the industry and evaluated candidates based on professional success and leadership skills, ability to spark change, willingness to share expertise with other women, and a commitment to giving back to the community. Webber delivered a speech in front of peers and colleagues at the Women to Watch awards ceremony in New York City on November 15.
"I'm incredibly honored to receive such a prestigious award," Webber said. "It's humbling to be selected from a pool of so many remarkable women who are working to drive our industry forward every day. I am fortunate to have an amazing network of mentors, colleagues, friends, and family members, and look forward to our continued efforts to make a difference. Thank you to the InvestmentNews team for providing a platform that consistently highlights the business and community achievements of women and everyone working in financial services."
Now in its seventh year, the Women to Watch awards program honors women around the financial services industry who are making an impact on their firm, their communities, and the profession as a whole. The Lifetime Achievement award required nominees to have a minimum of 15 years of experience and encouraged submissions from senior leaders, firm founders, innovators, and highly influential thought leaders.
The honor is named after Alexandra Armstrong, who in 2016 was the first to win the Women to Watch Lifetime Achievement award. An author and founder of Armstrong, Fleming & Moore Inc. in Washington D.C., Armstrong has pioneered significant women and community initiatives during her over 40-year career in the financial services industry. In 1977, Armstrong became the first woman in the country and the first individual in Washington D.C. to earn the CERTIFIED FINANCIAL PLANNER™ (CFP®) certification.
Just one Lifetime Achievement award is presented every year.
"When I first met Amy, we had an immediate connection and I recognized her ability to make things happen," said Cambridge Founder and Executive Chairman, Eric Schwartz. "I could see how she listened and cared for people. When I hired her in 1998, I was paying her more than I was paying myself. She was able to execute my ideas and get people on board and in the right places. She was good at some of the things that I wasn't, and over time she was able to take on many of the responsibilities of leading a company. As it turned out, she had those skills all along."
Webber is only the second CEO in Cambridge's 40-year history1, succeeding Schwartz in 2017. Webber joined Cambridge in 1998 as the firm's 22nd employee, and has held leadership roles in service, marketing, operations, compliance, and sales during her tenure. In 2009 she was promoted to President, a position she held until August 2022.
Webber has led significant innovation at Cambridge, and is a visible voice on important issues across the industry. As one of the few female CEOs in the industry, she continues to blaze a trail through her participation and contributions to the profession. InvestmentNews created a tribute video to honor Webber's career.