New London School Board wins award
Courtesy of Jesse Howard, New London School Board President
Nov. 24, 2022 1:06 am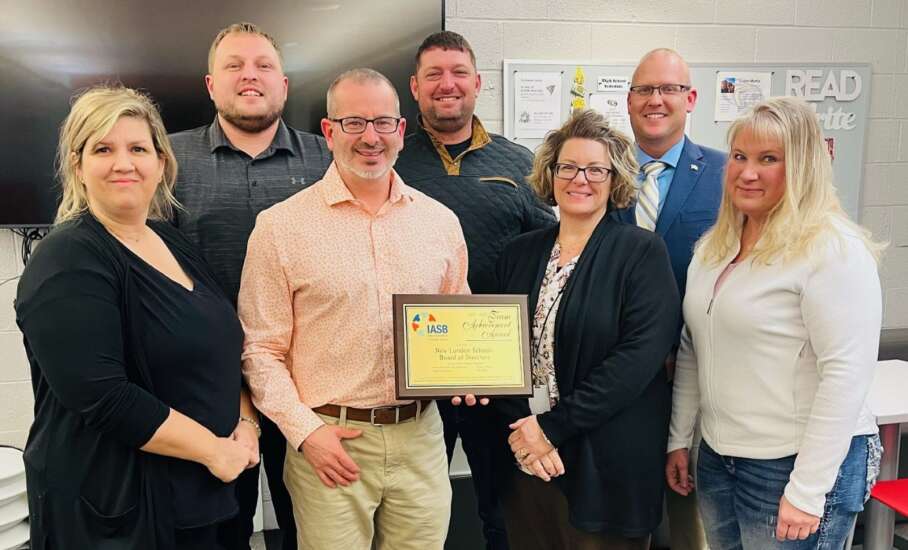 This year, the New London School Board received the Team Achievement Award. We are 1 of 15 school districts to earn the 2021-22 Iowa Association of School Board Team Achievement Award, a recognition of board members' support and encouragement for individual board member development.
Additionally, Superintendent Mr. Chad Wahls qualified for the 2021-22 Award of Honor in the Annual Board Awards program. He is one of just 17 superintendents and chief administrators statewide who received that award this year.
Our team is committed to excellence and eager to better serve our community. Together we are creating a better future for our children and communities!