Bovard Studio plans major expansion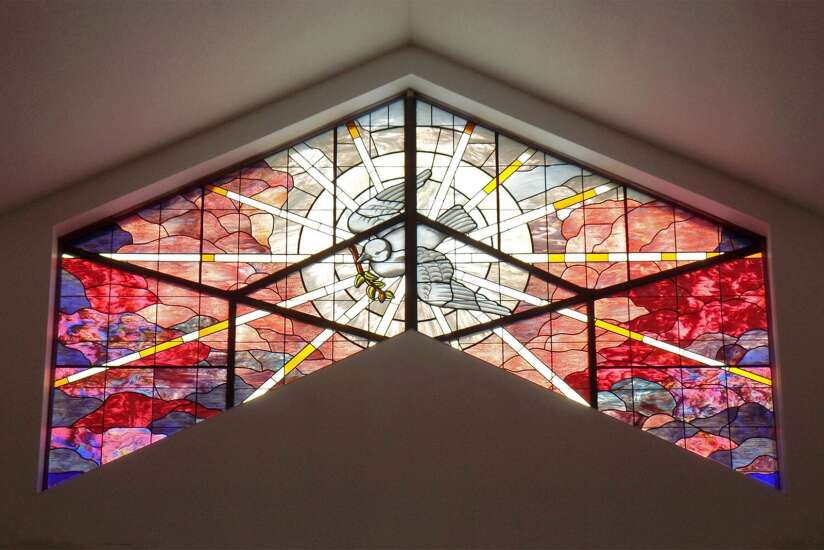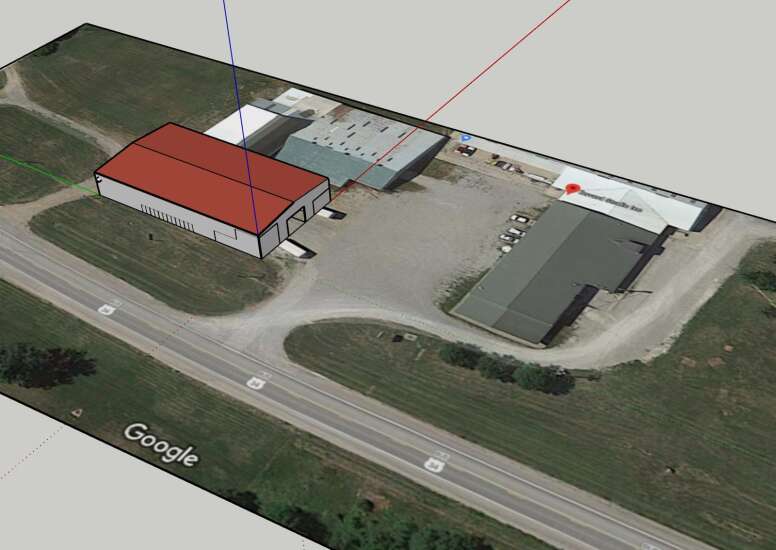 FAIRFIELD — Bovard Studio is planning a major expansion this summer, hoping to add six to 12 employees and 16,000 square feet onto its facility just east of Fairfield.
The business makes stained glass windows and custom frames for windows and protective coverings. Company President Burt Chojnowski said orders have been coming in fast and furious, and the business needs to expand to meet the demand. The planned expansion would cost about $900,000.
"With this expansion, we'll be able to double or triple our frame production, and it will give us more space to have a larger wood shop and stained-glass production area," Chojnowski said.
Bovard Studio moved into its current home east of Fairfield on Highway 34 about 20 years ago. It employs 38 people at its Fairfield plant, and another 12 at a manufacturing plant in Matamoros, Mexico. Chojnowski said there are a large number of stained-glass workers in that community.
"We're looking to create more Fairfield jobs, and more jobs for our traveling field crews," Chojnowski said.
Bovard Studio has four crews, each with three to four people, who travel around the country installing stained-glass windows. Chojnowski said the company hopes to add a fifth crew later this year. The crews work for two or three weeks at a time and then get a week off.
"Most crew members like that schedule because they get 17 weeks off each year," Chojnowski said.
Chojnowski said the pandemic has not hurt the business, and in fact it's allowed the crews to be more efficient on the road. The workers would normally have to interrupt their installations when the building hosted a function, such as a church holding a service, for instance. But with churches and many other buildings closed this past year, it has allowed the crews to work uninterrupted.
"We haven't had to lay anybody off," Chojnowski said. "We already had a year's worth of projects lined up when the pandemic hit."
Chojnowski said one hurdle to the proposed expansion is the looming tax bill. He has approached the Jefferson County Board of Supervisors about an agreement to reimburse a portion of the business's taxes it would owe on the new facility.
"We have avoided putting up a new building because the taxes are a big bite out of our budget," Chojnowski said. "We were looking for help, and the county seems willing to take a look at it."
The Jefferson County supervisors have discussed the studio's proposal for tax abatement at recent meetings, including at their most recent meeting Monday. Supervisor Chair Dee Sandquist said all three supervisors are open to reimbursing a portion of the county taxes Bovard Studio would owe on its addition, though the details have not been ironed out.
She said the agreement could be modeled after the agreement the county had with Heartland Co-op when it built its elevator east of town about seven years ago. That agreement reimbursed the grain elevator a portion of its county tax bill for three years.
"The important piece is encouraging commercial development, because this business will be here for the next 30 to 40 years at least," Sandquist said. "If we can help them jump start [an addition] by doing three years of abatement, without affecting the other taxing entities, we should."
If all goes according to plan, construction on the expansion will begin in early June and finish by the end of summer, Chojnowski said.