Chamber Singers of Southeast Iowa celebrating 30th anniversary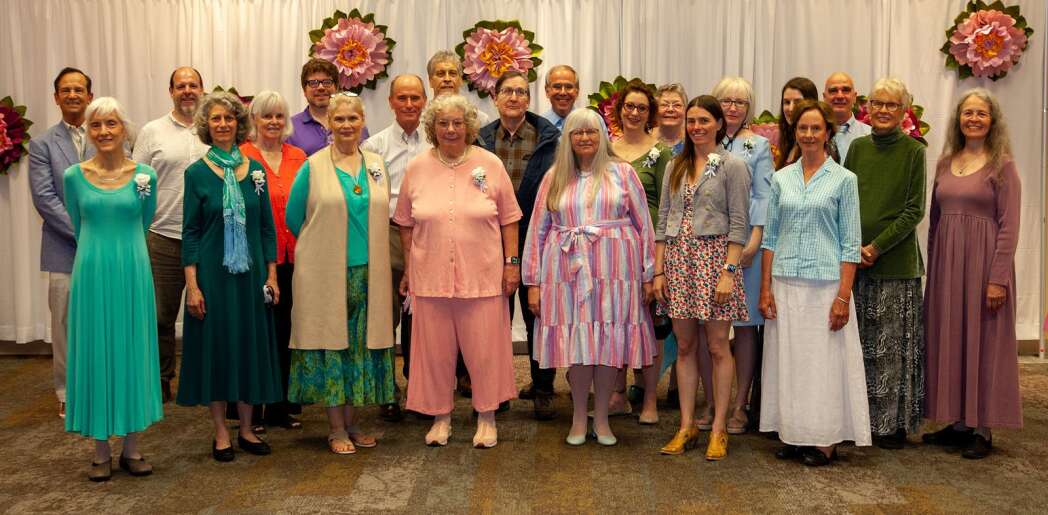 FAIRFIELD — The Chamber Singers of Southeast Iowa is celebrating its 30th anniversary this year with a concert at the Fairfield Arts & Convention Center.
The concert is not until Dec. 18, but those who wish to sing in the choir can start practicing now because Director Elaine Reding will hold auditions this summer before rehearsals begin in August. Reding can be reached at 641-472-1539 or via email at elaine@lisco.com.
The Chamber Singers presented their first concert in 1991. In the ensuing three decades, the group has performed more than 600 choral works from 40 countries and has welcomed more than 150 singers.
"Offering regular twice-yearly concerts along with special performances, the singers have shared the full range of the choral repertoire — from Renaissance masterworks to brand-new contemporary pieces, including spirituals, vocal jazz and extensive world music," Reding said.
Unlike many singing groups, the Chamber Singers continued to rehearse during the pandemic, though in a modified form. At one point, the group held hybrid rehearsals where some members joined via Zoom.
Since February, the group has been meeting in person while practicing social distancing and while wearing masks designed specifically for singers that are larger than normal to give the wearer more oxygen.
Reding said she adopted a new rehearsal style whereby she gave her members new music to learn every week since they didn't have a public concert to prepare for.
"Instead of preparing for a long-term goal like a concert, we had nightly goals," Reding said. "It gave the members a sense of accomplishment after every lesson."
The Chamber Singers did hold a mini-concert of sorts, a Spring Gala on May 27 in the arts center where members of the audience and Chamber Singers joined for a warm-up and group sing, finishing with everyone singing Handel's "Hallelujah Chorus" from the Messiah.
Reding said the Chamber Singers have had a number of homes over the years. For the first 10 years of its life, the group met at Barhydt Chapel on the campus of Maharishi International University and at First Presbyterian Church at the invitation of the Rev. Richard Wallarab. After Barhydt Chapel was torn down in 2001, the Rev. Stephen Page of St. Mary Church hosted the Chambers Singers for many years. For the past 15 years, the Chamber Singers have rehearsed and performed their holiday concerts annually once again at the First Presbyterian Church.
"The Chamber Singers have always deeply appreciated the hospitality and generosity of the First Presbyterian Church in hosting the singers as an artistic group," Reding said. "And during the past year, with the pandemic and then the recent sale of the Presbyterian Church building, Chamber Singers rehearsals have been very kindly hosted by the FACC."