Fairfield residents to vote on new fire station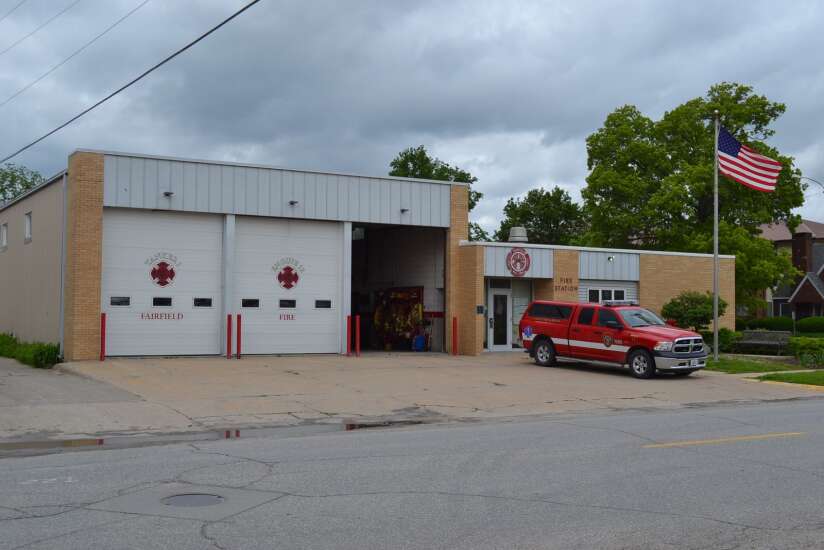 FAIRFIELD — Fairfield residents will go to the polls next spring to vote on a bond measure about building a new fire station.
The details of the bond are still being worked out, but city officials estimate it will be around $5 million, and that the vote will be held in either March or April.
Earlier this year, the Fairfield fire station task force studied whether and where to build a new fire station, with the top two spots being to build new on the current site on North Second Street, or a couple of blocks to the west on Briggs Avenue, land the city purchased from the Department of Transportation.
The task force recommended the city build a new fire station on the former DOT property, which would require demolishing the two unoccupied buildings on the site.
Fairfield City Administrator Aaron Kooiker said the old DOT site was chosen because of its large size. He said neither the current fire station nor the old DOT buildings could have been renovated to meet the requirements the fire department is under. He said there's no plan yet on what to do with the current fire station if a new one is built on Briggs Avenue.
"There's no plan to demolish it," Kooiker said. "We could keep it for storage, and maybe find another use for it."
During the task force's first meeting in May, Fairfield Fire Chief Scott Vaughan told the group about the problems with the current fire station, specifically that it's not big enough to accommodate all the department's trucks and equipment. He also mentioned that the layout of the building is not ideal because its sleeping quarters open to the truck bay, so the firefighters are exposed to fumes and the contaminants brought back from a fire.
Kooiker said that if the bond vote passes, the city's residents won't see a change on the city portion of their property tax levy because this new debt will be replacing old debt that is being paid off.
"We will not need to raise taxes," Kooiker said.
Kooiker said it was nice to have community input on a plan of such magnitude, rather than having the city tell residents what to do.
"The input of the task force has been beneficial, that's the most important thing," Kooiker said.