Habitat for Humanity relies on volunteers during pandemic year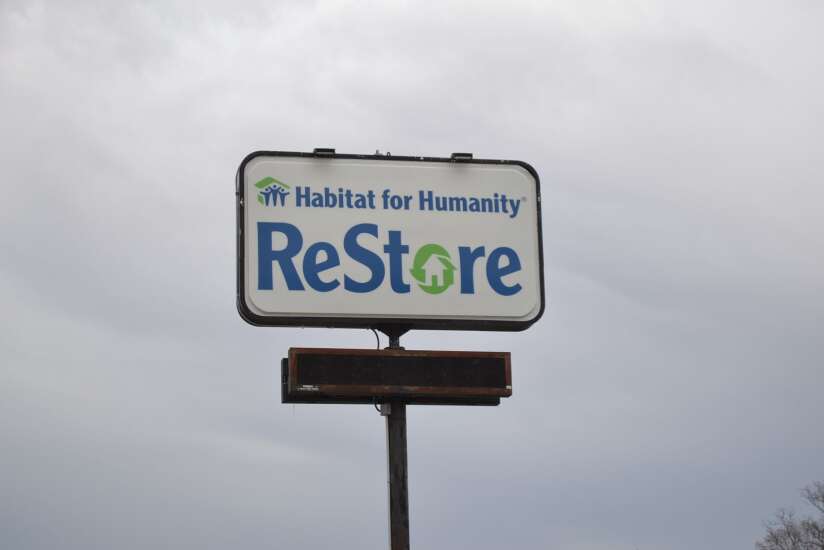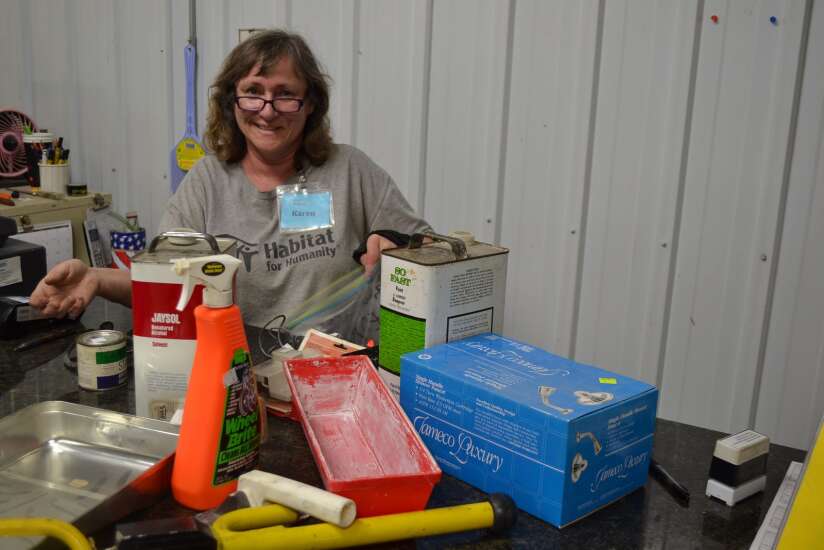 FAIRFIELD — The past year has ushered in many changes at Greater Fairfield Area Habitat for Humanity.
The organization was able to build a home despite the pandemic, but it didn't have its usual team of helpers from the Fairfield High School. The school has a class specifically tied to building a Habitat for Humanity home, where the students learn about construction techniques in the classroom and then get to put those skills to the test building a house.
When the pandemic hit in March 2020, Habitat had a few months of work left to finish its home, but the students could no longer attend since nearly all the schools closed. Habitat finished the job with the help of other volunteers. In the fall, when it was time to start the next house, Fairfield High School informed Habitat it would not be able to build a home this school year, meaning Habitat would have to rely on other volunteers once again.
Shanaz Kreider, who runs the Habitat ReStore on West Burlington and who has been a member of the organization since 2006, said the home Habitat built in 2020-2021 was partially prefabricated, with the walls already built with the electrical wiring and plumbing already inside, so that the pieces of the house just had to be put together with a few exceptions like the shed.
Kreider said there was still plenty of work for the volunteers to do, but much less than a normal house. She said Habitat had to go this route because it didn't want to have a lot of volunteers working on the house at once.
Habitat has a collection of five homes it built all in a row on the west side of North Ninth Street in Fairfield, plus another across the street. Last year, the group purchased land on North 12th Street from Fairfield Economic Development Association. The most recent home Habitat finished was built there, and the home whose foundation was just poured. Habitat plans several more homes on that strip of land.
Habitat opened a retail outlet in 2011 to sell donated items as a way of raising money for its home construction. In 2016, Habitat moved its store to its current spot on West Burlington Avenue on the outskirts of Fairfield. The store has already undergone one major expansion, when it enclosed its drop off area in 2018 previously under an awning. Kreider said sales at the ReStore were good in 2020 despite the pandemic, and that Habitat is considering a further expansion of the building by 2,000 square feet.
"We need more space," Kreider said. "Our donations are going up, and more people are finding out about us every day."
ReStore's coverage area has expanded, too. Kreider said that it typically received donations from people in Jefferson County, but now it's getting them from Washington, Mt. Pleasant, Ottumwa and Sigourney.
"People appreciate the fact they don't have to throw away a lot of items that are relatively usable," Kreider said. "Unfortunately, at our current location, we can only add 2,000 square feet."
Items donated to Habitat include furniture, appliances, bathroom fixtures such as sinks, tubs and toilets, tools, paint, flooring, lumber and more. Kreider said furniture sales are a big part of the business, about one-third of its revenue, though there is a huge demand for appliances, so ReStore is especially eager to get those donations.
Though Habitat is considering expanding ReStore, the main purpose of the retail outlet is to put money into building homes. Kreider said that improvements to the ReStore building are only done when there is enough money to cover the costs of a new home.
"It seems like the last addition we built was helpful, and we have enough money coming in to pay for that cost," she said. "We're hoping this [proposed] addition will bring more donations and more people to shop."
Kreider has worked for ReStore for about seven years, and was given the responsibility of managing it about five years ago because of her background managing people. Before moving to Fairfield, Kreider lived outside Washington, D.C. where she worked in the hotel industry. She quit that occupation to move to Fairfield, where she expected to retire and take it easy.
In 2006, a member of the Habitat board learned of Kreider's work history and encouraged her to come on the board to help the family selection committee. Through her work on that committee, Kreider was one of six people to review applications from families seeking a Habitat home. She visited them at their current residence, and investigated whether they met the income guidelines, if they would be able to pay back the loan and whether they could provide "sweat equity," helping to build the home.
"Habitat is great because it's such a visible organization," Kreider said. "For some organizations, you don't know what they're doing with their money, but you can drive down the street and see the homes we build. The evidence is right there."