How farmers can manage their tax burden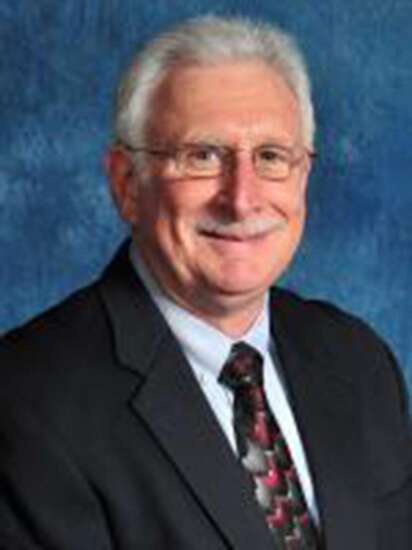 FAIRFIELD — It's that time of year when farmers are thinking not just about their inputs for next year like seed and fertilizer, but also about how they're going to pay taxes.
There is some strategy involved in the matter, because how farmers accept revenue from their grain sales can determine which tax bracket they are in. Charles Brown, Iowa State University Extension and Outreach Farm Management Specialist, said farm income can vary widely from year to year depending on the quality of the harvest and commodity prices.
This variability in income can pose a problem for farmers if they don't manage their funds properly, because it might cause them to pay more taxes than necessary during a year with a bumper crop when their income is unusually high. For almost 40 years, Brown has been giving presentations to farmers on how they can manage their income to reduce their tax burden.
Brown said it's best for farmers to even out their income from year to year rather than have huge valleys and spikes, because a steady income will generally result in a lower tax burden. But how can farmers alter their income in a given year? Brown said there are several legal ways to do this, such as how they choose to depreciate their farm machinery, using a "fast" or "slow" method that alters the value of the machinery differently over time.
Another way to change one's income is to prepay for seed, fertilizer and chemicals in one year that will be used the following year. A farmer can do the same thing with cash rents, prepaying a few months of 2022 now in 2021. Contracts, for a land sale for example, can be written so that the seller receives a small amount of the purchase every year for several years instead of all at once.
The U.S. Congress has recognized that farm income varies significantly from year to year and thus granted farmers the privilege of "income averaging" for purposes of paying income taxes. Brown explained that farmers will probably report high incomes in 2021 because the harvest has been good, commodity prices are good, and farmers have received money from the federal government as compensation for the trade war with China. Farmers have the option of taking a portion of their earnings from 2021 and spreading it out over the prior two or three years, which could put them in a lower tax bracket.
"This has been in place for several years now, but [farmers] haven't used it a whole lot the last couple of years, but because of all the government income and good commodity prices, I think they might want to use it this year," Brown said.
Brown said farmers also want to be mindful their income doesn't dip too low, because then they won't be able to take advantage of certain deductions. For instance, the Internal Revenue Service allows $25,100 as the standard deduction, which cannot be carried into the next year if it's not used. This means people do not owe income tax on the first $25,100 they make. If they have children, they get a further deduction of $3,000 per child.
"We want to have enough income so you can use those tax credits, because you can't carry them forward," Brown said.
Brown said one of the troubles farmers face is that calculating farm income is more complicated than, say, a typical wage-earner who just has to report their W-2. Farmers have to keep track of their grain sales, input purchases, the equipment they've either sold or purchased, and how that equipment has depreciated.
"They may have other investments they're getting income from, and there are just lots of things going on with farm tax returns," Brown said. Brown added that some tax preparers won't do farm taxes because they are so complicated.
As part of his presentations on taxes, Brown also teaches farmers about accounting software that fits their needs. Some accounting programs are made specifically for farmers, which helps them keep tabs on their bushels of corn and soybeans, pounds of pork being sold, etc. The farm-specific programs have accounts for seed, chemicals, supplies, fuel, interest and everything else farmers need.
"Farmers are geared for production. They want to get the most bushels per acre, most pounds out of their feed, but they don't really like bookkeeping," Brown said. "It's a necessary evil for tax purposes, and if you do a good job, you can get a better sense of your business to see if you're generating more revenue than expenses, and see the return you're getting on your investments."
Brown will host a farm tax and accounting workshop at the Henry County Extension Office in Mt. Pleasant on Wednesday, Dec. 1. The program will last from 6-8 p.m. The Henry County Extension Office is located at 127 N. Main St.
The workshop is free for all participants, but preregistration is required to assure adequate space. Contact the Henry County Extension Office at (319) 385-8126 to register by Nov. 30.