Livestock exhibitors cool off with mud volleyball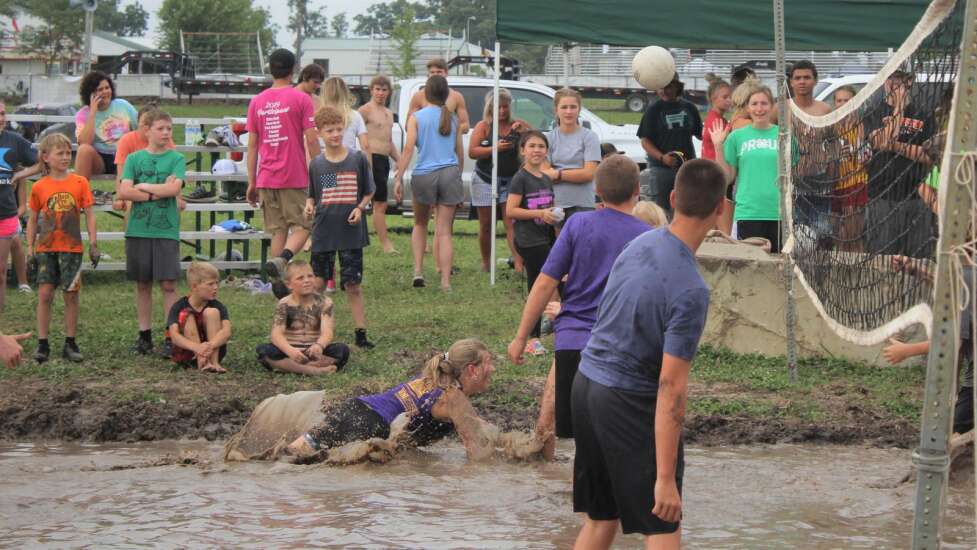 FFA members and 4-H'ers unwound from a week of livestock shows with a game of mud volleyball Thursday night at the Washington County Fair.
Fair organizers dug a small pit and filled it with water and a volleyball net, setting up the game with a more difficult terrain than traditionally involved in the sport.
Participants became increasingly caked in soil as they rotated in teams of six, many growing more bold about diving into the drink, whether for close saves or dramatic flare, as the night went on.
Some opted for a more proactive approach, coating themselves in wet soil in between matches, stepping into the court secure in the knowledge that they need not worry about getting any less clean.