Mid-Prairie seeks high school principal after filling two other principal openings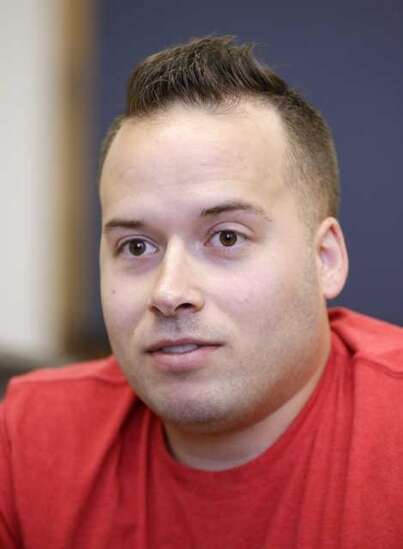 As the Mid-Prairie school district moved to fill two principal vacancies, another one has opened.
The district has begun the search for a new high school principal.
"Jay (Strickland) is moving to Crawfordsville, Ind.," Superintendent Mark Schneider said. "That's his hometown."
Schneider said that Strickland graduated from high school there, as well as teaching there and serving as middle school principal before coming to Mid-Prairie five years ago.
"We're happy for him and his family to be able to go back to his hometown," Schneider said.
The district has already started advertising the open position and has received about 17 applications, with Thursday being the deadline to apply.
Schneider said that he is currently organizing an interview committee, which will consist of 15 teachers and support staff, 15 parents and about 12 high school students.
"We'll talk about the qualities and characteristics that we're looking for in a principal," Schneider said. "We're not looking for the best person; we're looking for the best fit."
Schneider expects that committee to interview five candidates on April 25.
Last month, the school board approved the hire of Rob Hruby as middle school principal.
Current Principal Marc Pennington is leaving the education field to work for a financial services firm in Washington.
Hruby is coming to Mid-Prairie from the Cedar Rapids school district, where he is currently a virtual second-grade teacher.
"Prior to this year, he was an instructional coach at the middle school level in Cedar Rapids," Schneider said.
Hruby has taught in the Des Moines school district.
"We went through the vetting process and had 45 people involved in the middle school process," Schneider said. "They interviewed eight candidates, and (Hruby) stood out to everybody involved."
At Monday's meeting, the school board approved the hire of Greg Jergens as principal at Mid-Prairie West Elementary School.
Principal Bill Poock is moving on to a policy role with the Grant Wood Area Education Association.
Jergens is a fourth-grade teacher who has spent his 21-year career at Iowa Valley school district in Marengo.
"It's the only place he's ever taught," Schneider said. "He came highly referenced, and like Rob, he was the overwhelming choice."
Both new principals will be first-time principals.
"I try to gauge potential," Schneider said. "I looked at their commitment to students, ability and motivation to help out wherever they can."
He added that both have "natural leadership abilities."
He said with both of them coming straight from teaching roles, they will have that "teacher's perspective."