Nine candidates vying for three Mid-Prairie school board seats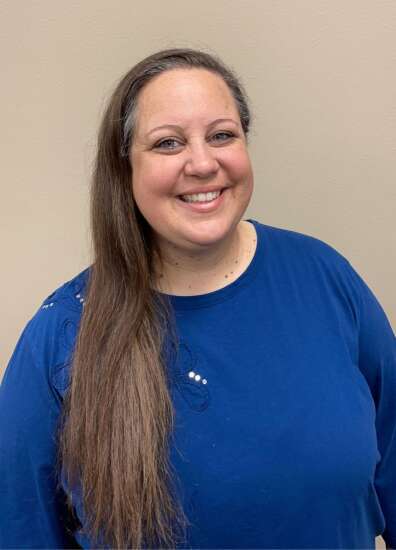 By and far, the most hotly contested race of the Nov. 2 city school elections in Washington County is for the Mid-Prairie school board, where all three incumbents and six new challengers have thrown their hats in the ring.
"I think it just shows the care and concern of our community for a great school district," board President Jeremy Gugel said. "I think people over the last year, year-and-a-half, have really wanted to be involved in what's going on, and that has drawn more interest from people."
The issues of discussion are diverse, including everything from facility plans to staff issues to recovery from the ongoing impacts of COVID-19.
The candidates are equally diverse, each with their own perspective on how to lead the district if elected to the four-year term.
Jeremy Gugel (current board president)
Why you're running: "Probably the biggest reason that I decided to run again was the fact that I could see the need and see the things that were needed and were going on, and didn't really want to abandon that in the middle of the process. Seeing that work through and seeing it come to success would be probably the biggest thing."
Priorities: "Probably the biggest thing facing the district right now has to do with facilities, and some of the needs we have as a district coming up. Currently we are working through some of those priorities that had been established by the community based upon district needs, that would probably be the biggest thing that I'd like to see carried out."
Why people should vote for you: "I've always been willing to listen to anyone, and there's been some rather strong opinions in the last year-and-a-half … Being able to take in that information (and) listen without interjecting your own thoughts all of the time becomes really important."
Gabrielle Frederick (current board member)
Why you're running: "We have got a lot of new administrators and I want to be there to support them … as for the kids, COVID's been a lot for everyone … I want to support the kids through this continuing COVID time."
Priorities: "The biggest objective for me is just listening to staff and parents in the community and making them feel heard. What they say and do matters, and it helps me to make an informed decision that's going to allow our staff to do their jobs every day, which helps our kids succeed."
Why people should vote for you: "I guess some of my strengths are experience — I've been on the board since 2016 — I grew up in this community and my family will likely remain in this community forever, and so I have a vested interest."
Jodi Meader (current board member)
Why you're running: "I just really love being a part of such an amazing school district. We have five kiddos … two of them have graduated through Mid-Prairie, so we've just been there for several years, and I love that I'm able to be a part of such an amazing process and wonderful district."
Priorities: "The last couple years has been a little hard on our staff, dealing with all the COVID and COVID measures … I would just love to see our staff be able to be built back up. Find ways to encourage them, continue letting them know how important they are … I don't know that I need to come into the seat with an agenda in mind, just being there to do what needs done."
Why people should vote for you: "I am here for our teachers, for all of our staff, that I am a good listener, and will take what any staff has to say back to the board and help the staff as much as possible."
Kristina Newton
Why you're running: "Some of the interest came from working on some of the (district's) committees, just seeing the process of how it all works … it really interested me in getting involved, and obviously having kids in the district at this time makes you want to get involved."
Priorities: "I would first try to learn the ins and outs … there'd definitely be a learning curve. I don't have anything that I would push immediately that I feel like, I just am interested in keeping our kids in school and keeping them safe and allowing them to be their best."
Why people should vote for you: "I have a background in health care, I am a neonatal nurse practitioner, I work at the University Hospital … I just think with today's day and age and the kinds of things that are happening, that it might be useful to have someone from that area on the school board to would be a voice for that community."
Tammy Rich
Why you're running: "I want to be involved in our schools. I want to be involved in the schooling of my children and all children and making sure that this district stays as awesome as it is. There were openings, so I decided to run."
Priorities: "I don't have a big long list of priorities, I'm going to be new to this whole thing, but I know for me a priority is that disagreeing sides can come together, focused on our shared values, which is our children and providing them the best education we can, and our vision of what that is."
Why people should vote for you: "I really love our community and I care a lot about us and all aspects of life that we be successful and we be well and we thrive. I come with a heart for our community and a heart for our kids … I'm a good listener, and I really care, about the kids, about the staff."
Jed Seward
Why you're running: "I just want to make sure decisions keep getting made now and in the future that make sure every kid gets as good of an education as possible … I believe that you can't really complain, especially for someone that's volunteering their time, about a decision (if) you're not willing to throw your name in the hat."
Priorities: "We definitely need to have a plan moving forward as far as expanding the district's facilities … another one is I really would like to work hand-in-hand with teachers and employees to make sure that Mid-Prairie is a place where people want to come get a job, they want to turn it into a career, and they want to stay around as long as possible."
Why people should vote for you: "I spend a lot of time researching, I listen, I try to put the shoes on both feet, listen to both sides … with my experience in life, jobs, the military I feel like I've got a lot of experience that can help. As far as expanding the facilities, I worked in construction for a while."
Jake Snider
Why you're running: "There's just a division that America's experiencing, but it seems to have seeped into Mid-Prairie. It's a very us-them mentality … I think I can help get us back there and help get us back on the same page. All that and my kids are ages 10-13, so this tenure will have the largest impact on the experiences of them at Mid-Prairie."
Priorities: "I'd like to get up to speed and make sure we're in an optimal position academically, and also review, look into what we're doing (to) help kids identify mental illness, depression and that stuff … One of the largest things we need to do is put the pro-mask, anti-mask drama to bed … that caused a lot of drama and riffs and more issues."
Why people should vote for you: "I'm a very forward person, I'm not one to beat around the bush, I will tell you exactly the way I see things. Not necessarily confrontational, I don't really like confrontation, but I am honest. I have never in my track record been one that wavered out of concerns for what others might think."
Angela Goodwin
Why you're running: "I was encouraged by other parents in the area, a lot of people talked to me about things that were happening. They thought that I would make a great candidate because of my passion for the schools and the education that the kids receive."
Priorities: "I think keeping great teachers in the school district would be a priority for me … I also think there's a lot of polarization on both sides when it comes to political issues. I think we should probably take a step back from some of that and evaluate the subjects."
Why people should vote for you: "I think that I have a very open mind. I look at each subject and weigh out the pros and the cons … I think now more than ever it's important to support the faculty and staff and the students just making the best decisions possible that we can. I'm putting that in front of everything."
Abbie Yoder
Why you're running: "I wouldn't say there was one moment necessarily or that I have a specific agenda … I've always looked at it and considered it, and my personal life has not always given me the time or the energy to take the commitment and feel able to do it well … the stability of my life and where I'm at right now gave more ability to do that."
Priorities: "One of the biggest things is making sure we have staff. Across the country, people have a hard time finding teachers … there's a lot of places that are raising wages so I worry about the ability to compete and to make sure that we are continually offering a good place for people to work that offers people what they need."
Why people should vote for you: "Being trained as a social worker, I bring an incredible amount of attributes that can be successful … including active listening skills, empathy, compassion, commitment, and just the ability to reach out to people who have maybe not felt involved, and try to get people more involved and get all the perspectives possible."
Comments: Kalen.McCain@southeastiowaunion.com