Pool problems lead Washington Y to speed up replacement plan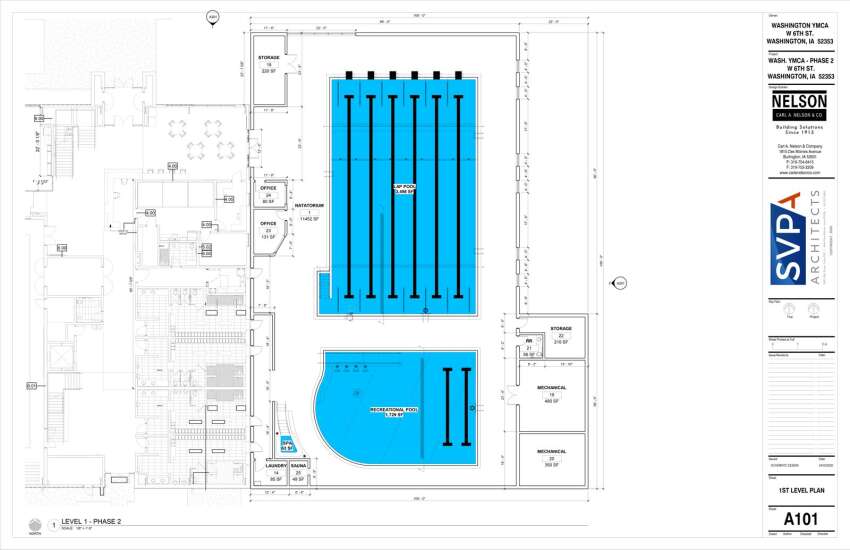 Washington County YMCA officials are moving to add an indoor pool to the organization's new building in Washington after a lengthy closure of its existing pool highlighted the need for a replacement.
"There's a major concern that if we have another mechanical failure of the existing pool, we may not be able to address that," Washington County YMCA CEO Amy Schulte said. "The push right now is to do it as quickly as we can."
The aging pool in the downtown building reopened Tuesday morning after five weeks of closure, the facility's third disruptive maintenance event since November. Schulte said more repairs to the filtration system could be expected soon, when parts arrive.
Schulte said the problems were magnified by the non-availability of equipment and difficulty moving equipment into the 94-year-old pool, which is surrounded by more recent building additions.
"The parts and the systems for this old of a pool are really hard to get replacements for," she said. "One of the major issues was not just the cost of it but how to even get it into the space because everything was really built around the pool … when we have to shut off water, a lot of times we have to shut it off to the entire building because we can't isolate water flow."
Schulte said the YMCA board hoped to start the 12-18 month construction next summer, but Schulte said the $5.5 million of fundraising required may throw a wrench in that plan.
"We will do a big fundraising effort for our current and past donors, our current and past swim team families," she said. "This is the only indoor pool in Washington County … so this is going to be a countywide ask for participation to help us bring those services to the community."
The new facility will include a six lane competition-size pool, a small recreational area with two lap lanes and a zero depth entry, a steam room, a whirlpool and seating for up to 100 according to a news release from the Y.
The new pool would be installed on the east side of the new building, where a grassy area has a 10-foot foundation already in place to accommodate the installation, according to site plans.