School board approves Powder Puff return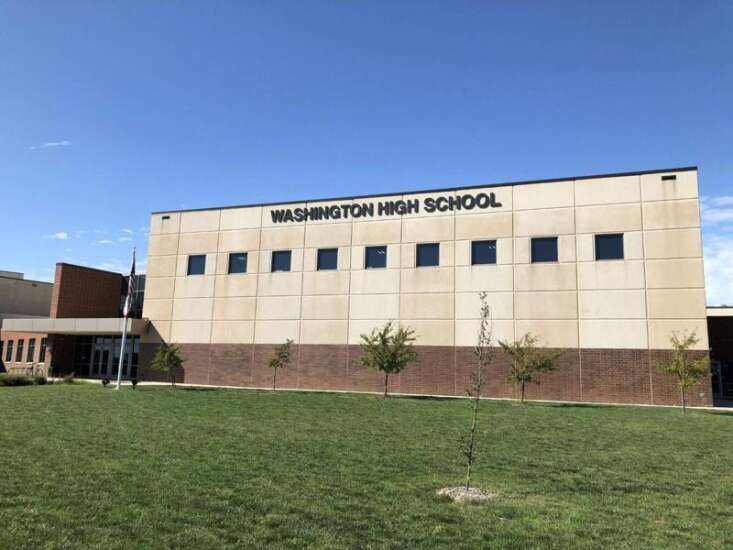 WASHINGTON — School board members voted unanimously Wednesday night to approve the return of powder puff — an informal girls flag football tournament — during homecoming week. The event was banned several years ago in the district, after issues arose with injuries and paintball guns.
After gathering over 200 petition signatures, representatives from the student body presented a plan to reinstate the event to the school board.
"We want it to be a big class thing, to be able to build school spirit," Senior Class President Drew Horak said. "We want to get everyone out there. It's homecoming week, we want to have a great week and we want everyone participating in things as much as possible."
Horak said organizers would make the practices and games more officially involved with the school, to prevent trouble.
"In the past, people would just have practices at students' houses, so that there was no supervision from an adult and it was not on school property," he said. "What we've done (is) we've designated different spots around school property … to prevent people showing up to other peoples' houses and doing whatever they want to. And we're also going to have supervisors at each of those locations."
As for preventing injuries, Horak said students involved would be thoroughly informed of the safety rules.
"Each player will have to sign a contract agreeing to follow the rules … so we can just hold everyone accountable," he said. "If we end up messing it up, then it won't end up happening again, so the other classes won't be able to play again. We just want to make that clear."
Class Vice President Grace Voss said students from other schools with regular Powder Puff games said there was little risk of injury.
"Mt. Pleasant, in the last four years, we talked to a senior in our class and she said there was one sprained ankle throughout the last four years that she recalled," she said. "In Fairfield, there has been no recalled injuries in the last four years … this shouldn't be something that causes injuries like it did in the past. I think we were definitely doing something wrong in 2014 when it got taken away."
Voss said the school would hold an assembly to get everyone on the same page before practices began.
"We'll make it clear that this is something we really want to try out this year," she said. "It's not a time to mess around, or think that you can tackle any girls, cause any injuries."
Students said all coaches at the high school had given athletes permission to participate, with the exception of volleyball. While students said they were frustrated with that, school officials said they understood the hesitation.
"We had our starter quarterback roll his ankle and break it because people were going under the net," said Superintendent Willie Stone, who was an athletic coach at his former district. "So I understand what you're saying, but at the same time, there are goals that teams set up for the season … that's a coaching decision, that's not something for the board to make a decision on."
However, Stone said he commended the students for the work they'd put into reinstating the homecoming season activity.
"They've gone a long ways, they've done a lot of stuff," he said. "I required them to figure all of this stuff out. I said, 'If it's really that important to you, you guys need to figure out how you're going to make it work.' So I would recommend to the board to allow them to do it."
After the board's vote of approval, powder puff practices are scheduled for 7 p.m. Sept. 18 and 19 around school grounds, with the tournament set for Sept. 21 at 7 p.m.
Comments: Kalen.McCain@southeastiowaunion.com