School board candidates share their priorities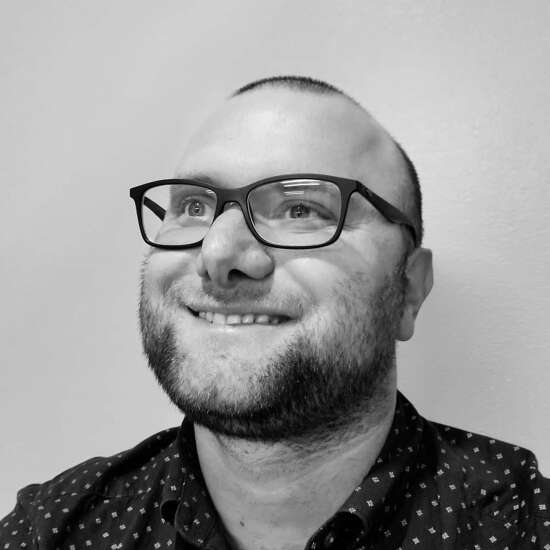 Voters in the Fairfield Community School District will select three candidates on Nov. 2 to fill open seats on the school board.
The three seats are currently held by Kelly Scott, Debi Plum and Frank Broz. Plum and Broz are not seeking re-election. All seats are at-large, so the top three vote-getters will win a spot on the board.
The Union sent out a questionnaire to the eight candidates vying for those three seats. They are Kelly Scott, Kelly Thompson, Alex Kessel, Mark Porter, Paige Novak, Tai Ward, Wade Stremsterfer and Cody Bauer. What follows is a profile of each candidate.
Kelly Scott
Family: Wife (Toni), Two sons; Brett (25), Gannon (18)
Occupation: Social Studies Teacher
Political Experience: School board the last four years
1) Why are you running for office?
I am running for reelection this year so that I can see through what I consider some unfinished business from this current term. I also believe that my knowledge of education, specifically curriculum and instruction will be a positive for the district and students of Fairfield.
I also think that my analytical, pragmatic, and common sense approach to problem solving are what's needed in these tense emotional times.
2) What are your priorities if elected?
The priorities I would like to focus on if reelected are to continually adjust pay for teachers and support staff so wages are more competitive with other businesses and school districts near Fairfield, knowing this is not a quick fix but something that must occur incrementally. I would also like to work toward getting a bond for a new school passed, even if there needs to be a reevaluation of the plan.
The facts are that something needs to be done to secure a 21st century education for the next 20-40 years of Fairfield learners. Finally, I want to work toward having a more transparent and communicative school board for the community.
3) What do you see as the top issues facing the school district?
The top issues facing the district beyond those I identified as my top priorities if elected are to address any gaps in learning that may have occurred from intermittent Covid-19 learning. To overcome the division in the community that currently exists for many reasons about many subjects. The district and individual schools can do better at communicating with parents or at least make the current communications something parents are compelled to read rather than ignore them.
Kelly Thompson
Occupation: Sales
1) Why are you running for office?
I am running for School Board to bring back the basics of what school was intended for. Our kids for the most part can't read or write in cursive, and can't count back change to you without the use of a calculator. Just a few examples.
2) What are your priorities if elected?
Making sure students are ready for life after school, with skills that are needed.
3) What do you see as the top issues facing the school district?
Following the laws; making sure teachers are teaching facts not opinions.
Alex Kessel
Family: Christie (wife), Xavier (13-year-old son, 8th grade), Vanessa (11-year-old daughter, 6th grade), Valerie (7-year-old daughter, 1st grade)
Occupation: Financial Advisor and Insurance Agent, Business Owner
1) Why are you running for office?
I am running for the school board because I feel that education should be a top priority. I attended K-12 in Fairfield. My strong background in finance/insurance, coupled with my knowledge of the whole Fairfield community, will be an asset to our school board.
2) What are your priorities if elected?
My priorities if elected will be driven by the following three stakeholders:
Students
Teachers/Administration
Parents/Community Members
I believe that finding the appropriate balance concerning each stakeholder, will lead to good decisions for everyone involved. I will be a good steward of our tax dollars, while still prioritizing the future.
3) What do you see as the top issues facing the school district?
The current school board has a lack of diversity in thought, many decisions the past few years have been made based on personal feelings, political beliefs, while ignoring data, and professional recommendations given by local community members. They did not reflect the entire community that they were elected to represent.
I believe attracting and retaining quality teachers and administrators is one of the most important areas to improve. We must balance this with our needs regarding capital projects. Human capital is more valuable, but I will not allow the kids to attend an unsafe school.
Coaching local athletics has given me insight to at-risk youth. They were the ones most affected over the past year and need a voice. Our mental health in society is being stressed, this is affecting our children in profound ways, that we may not understand for years.
I will listen to everyone, I will consider everyone, and make the best decision for all.
Mark Porter
Family: I have been married to Melinda Porter for nine years. We have three young children. Our oldest child is Carson Porter, who is 6 years old and in first grade at Washington Elementary.
We have twin daughters, Clare and Elyse. They are 4 years old and attending Mother's Day Out Preschool.
Occupation: Self-Employed Farmer and Small Business Owner.
Political Experience: This will be the first public position that I have served in. I am very passionate about this position as my young children are starting to enter the school district.
1) Why are you running for office?
I attended the Fairfield Community School District all the way from K-12, and I am a 2005 graduate of Fairfield High School. Having the opportunity to grow up in this community and school district has made it possible for me to have a deep connection with the issues that the school board currently faces. I had a wonderful childhood in Fairfield, and I want to make sure our next generation has that same great childhood that I had.
2) What are your priorities if elected?
The number one initiative I want to complete is to show an increased commitment in vocational studies. I want to see more students in high school taking an interest in becoming a mechanic, welder, electrician, plumber, cleaner, washer, assembler, etc.
The reality is, we all need to do a better job of encouraging our upcoming generation to fill these crucial roles that have to be filled in order to move our society and world forward. I would like to continue the district's outstanding relationship with Indian Hills Community College and work to get kids into trade programs that will help get students employed right here in our own community.
3) What do you see as the top issues facing the school district?
Declining enrollment. There have been a number of families that have opted to open enroll to other school districts for a variety of reasons. My goal is to get all of those families back in our district and then some. I hope to get that accomplished by having a school board who provides good leadership and working together as a community.
Tai Ward
Family: Wife Alissa and two daughters, Elliott and Delaney
Occupation: Senior Software Engineer at bSwift
1) Why are you running for office?
I have spent the last decade volunteering for numerous organizations such as Education Foundation, Fairfield CoLab, and as a softball coach to give myself some hands-on experience working for students, teachers, and the community. I believe COVID has proven schools to be a lynch pin supporting so much of society and I would like to use my background in science, data analysis, and problem solving to help our local schools thrive.
2) What are your priorities if elected?
My priorities if elected would be to view every decision through the prism of our students, teachers, and community to make the best choices not only for the schools my daughters are in today but also 20 years in the future. Local non-partisan control of our schools is vitally important and I will work to ensure that every decision made is logical, well researched, and in the best interest of our stakeholders as a whole.
3) What do you see as the top issues facing the school district?
Teacher retention, mental health, aging infrastructure, enrollment numbers, STEM curriculum, and the continued adoption of technology in our classrooms. By improving our schools, we are better able to attract new teachers and young families to live in our community. By providing high quality education to the next generation of workers, parents, and entrepreneurs, we can ensure that Fairfield continues to thrive into the future.
Wade Stremsterfer
Family: Wife Elly and kids Sydney and Jackson
Occupation: Field manager for TriOak foods and livestock farmer
1) Why are you running for office?
I have always felt called to serve my community, no matter where we have lived we have tried to give back. We have been in the Fairfield community for 10 years and I have been a T-ball coach, 4-H Leader, 4-H committee member, served on committees at our church and am on the Jefferson County Farm Bureau board of directors.
As my kids have become more involved within the schools over last six years, I have caught myself and peers of mine complaining about decisions being made at the schools. Complaining or being negative isn't something I like to do in any part of my life. So, I decided I would try to help provide a solution by serving my community through the school board.
2) What are your priorities if elected?
Priorities are very simple, our Kids, our Staff and our Community.
Our kids have to be in school.
Our staff has to be appreciated.
Our community has to be supported and heard.
3) What do you see as the top issues facing the school district?
Recruiting, training and retaining staff, we continue to struggle to find enough people to work. This isn't limited to just teachers. Support staff are some of the most important people we have and we continue to struggle to fill those roles.
Another issue I see is the boards recent lack of listening to the community, especially as it pertains to mask policy. Lastly, I see infrastructure as an issue that needs to be continually addressed. How to take care of aging buildings and not throw away the tax funds that have recently been invested in current structures will be an ongoing job for the board.
Cody Bauer
Family: Spouse, Lindsay Bauer; child William (3rd Grade at Pence)
Occupation: Senior Manager, Staples Corporation
Political Experience: None, although I have volunteered on several previous campaigns
1) Why are you running for office?
I have a passion for great public education. My spouse and I have talked for several years about my eventual run for school board, and Fairfield is a great community with many families that care deeply about the quality of their children's education. I look forward to partnering with board members and community members to help make Fairfield's future brighter.
2) What are your priorities if elected?
Increasing access to mental health professionals for students and staff. Collaborating to find a solution for our deteriorating school buildings. Listening to community members, teachers, support staff and students about the way that decisions being discussed will impact them.
3) What do you see as the top issues facing the school district?
Teacher recruitment and retention, which I believe must be a community wide collaborative effort.
The physical condition of our schools needs to be addressed swiftly.
Editor's note: Paige Novak did not respond to the Union's questionnaire.