Washington Co. continues to wait on vaccine mandate ruling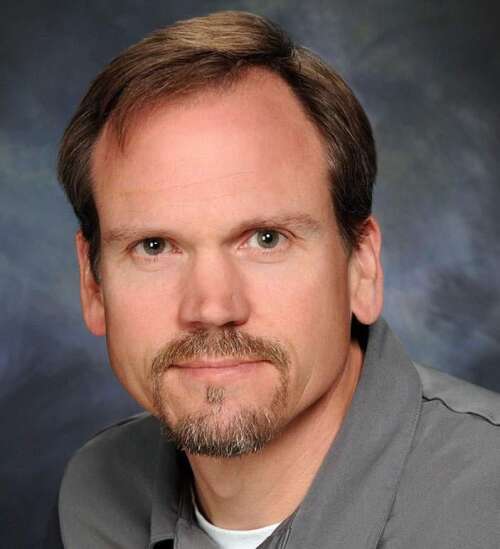 Washington County Supervisors said they were still waiting on a Supreme Court ruling for a federal COVID-19 vaccine mandate that would effect all employers of over 100, a group that includes the county government.
"I think we should wait until the Supreme Court makes that ruling," Board of Supervisors Chair Richard Young said. "If the Supreme Court comes out and says it's legal to do it and OSHA mandates it, I guess we'll go from there."
Still, all five supervisors voiced disagreement with the mandate which, if upheld and implemented after a Jan. 7 Supreme Court hearing, would require staff for all employers of over 100 to either get vaccinated or take regular positivity tests and wear masks at work.
Supervisor Jack Seward Jr. said the rule would constitute federal control of personal decisions.
"It's an overreach of our federal government, it's an overreach into our constitutional rights as individual citizens," Supervisor Jack Seward Jr. said. "I'll do everything that I can, and I'll try to convince the county attorney and everybody else that I can, that we need to resist this."
Supervisor Marcus Fedler claimed the vaccine itself was ineffective, a position directly opposed to that of county, state and federal health officials.
"I can't do this, there's no way. If they force me to do this I'll have to resign," he said. "You can't tell me that the vaccine is safe, VAERS confirmed it. You can't tell me it's effective because people with the vaccine are getting COVID. What we have is not safe and effective."
Washington County Public Health Director Emily Tokheim declined to comment on the mandate, but said the vaccine was safe and effective.
"Washington County Public Health will continue to follow vaccine guidelines set forth by the CDC," she said. "We will continue to educate the public on the benefits of this vaccine and offer COVID-19 vaccines during our Wednesday walk-in clinics."
CDC data acknowledges the risk of breakthrough infections mentioned by Fedler, but as of Oct. 2021, found that unvaccinated people were 10 times as likely to test positive and 20 as likely to die from COVID-19 as those vaccinated with a booster dose, or five and 14 times as likely as those vaccinated without a booster.
"Since vaccines are not 100% effective at preventing infection, some people who are fully vaccinated will still get COVID-19," read a CDC statement endorsed by Tokheim in an email. "This is called a breakthrough infection. Even when people who are fully vaccinated develop symptoms of COVID-19, they tend to be less severe than in people who are unvaccinated."
As for safety, data from the Vaccine Adverse Effects Reporting System (VAERS) comes with a disclaimer:
"While very important in monitoring vaccine safety, VAERS reports alone cannot be used to determine if a vaccine caused or contributed to an adverse event or illness" the disclaimer said. "The reports may contain information that is incomplete, inaccurate, coincidental, or unverifiable. In large part, reports to VAERS are voluntary, which means they are subject to biases."
Regardless of their reasons to resist, specific details are unclear about what the county would do to push back against a vaccine-or-test mandate if it were declared constitutional.
"(If) OSHA comes in and says, 'Washington County, you didn't do this, and we're going to fine you $100,000,' What do we do then?" Young said. "We don't know."
Seward said the county would happily join statewide efforts to resist the mandate.
"The governor has filed to resist, we'd do what we could to join in that effort," he said. "I don't know what that would entail, we'd have to get the Washington County attorney, he's supposed to represent us, so if we direct him to do something on our behalf, unless it was illegal or unethical, he would do it."
Comments: Kalen.McCain@southeastiowaunion.com