Washington looks back on a year of big changes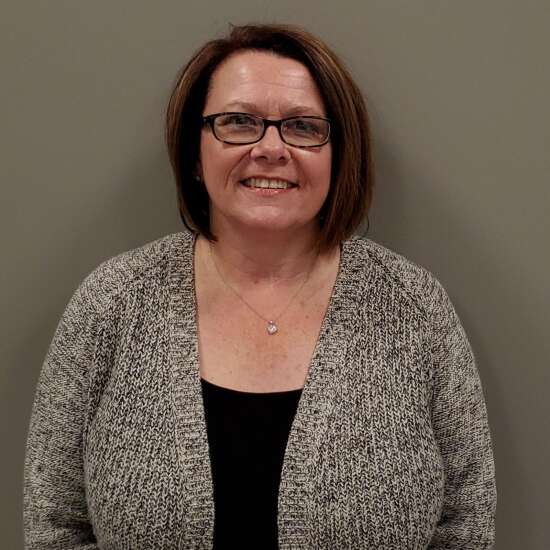 As calendars change and budgets are hashed out, the city of Washington enters the new year with massive shake-ups in the rearview.
Perhaps more notable than the events themselves was the sheer variety of wins, losses and reforms.
"It is a real balancing act to focus your energy because you can't have a laser focus on just one thing and forget all of the other things," Mayor Jaron Rosien said. "It requires patience and diligence to support all of the areas that a city is responsible for."
Some of the highest profile shifts came from staff, with a handful of city leadership roles changing hands in 2021.
"When it comes to our team, we said goodbye to administrator Hinson, we said goodbye to library director Walker," said Rosien. "We are saying hello to our new administrator McCusker and welcomed our new library director, Cary Ann. In that process we lifted up internal leaders at the library and at city hall as co-interims, enabled them to lead and the city continued to thrive."
Staffing isn't the only area of revision, however. 2021 Saw a variety of projects completed, including popular projects like phases of the NLW subdivision and opening of the wellness park, as well as more controversial ones like bids for the Buchanan Street paving.
"Some claim it was 100 years in the making, it was at least more than 30 years in the making," Rosien said of the project near the developing business park. "While it wasn't without challenges or contention, it ends up being a great example of listening and compromise, in my opinion."
2021 also saw big investments in the city's public safety, including allocations to the K-9 program, the hiring of a thirteenth police officer, the purchase of a new fire tanker and the launch of the city's EMS program.
At the same time, it saw the birth of Washington for Justice, a nonpartisan group focused on racial advocacy, an issue that has found itself often at odds with law enforcement in recent years.
"We don't all have to think alike or even agree, but from my eyes, I see a community that has a lot to offer for a lot of different people," Rosien said.
Rosien said a personal favorite accomplishment of last year was the expansion of Madison Park using donated property from a neighboring estate.
"Donated property (was) developed with a pavilion that was just constructed," he said. "My grandfather was on the parks and rec board for over 35 years, and parks in Washington continue to hold a special place in my heart."
Another point triumphed by city leaders this year was the ability to make such progress without raising taxes.
"When I look around I see a council that is committed to not raising the tax levy, and I see that continuing forward," Rosien said. "That means elected officials work to do as much as we can with what we have and nothing more. That will become more challenging as things get more expensive, but we don't want to overburden our population."
All that in mind, the city did face a number of challenges throughout 2021, including the second year of the COVID-19 pandemic, an ongoing housing shortage and supply chain issues that delayed municipal purchases and infrastructure projects.
"Things are more expensive now, and as we budget and plan, the budget and supply chain unexpected costs add a layer of unpredictable fluctuation," Rosien said. "A challenge that I've seen and I think we'll continue to see is the result of that fluctuation."
Still, the mayor said he had a positive attitude about facing those problems going forward.
"I don't think I'd be in this role if I didn't have a thread of optimism and hope as a part of my character," he said. "I have that optimism that things will settle down … The volatility is unsustainable and hard to keep up with, but I'm optimistic on these things and believe that we will be fine."
As Washington rolls into the new year, more big changes wait on the horizon. With a formal goal setting session still pending, Rosien said social spending initiatives were possible big ticket items.
"I have been intrigued to see council express some desire to help with the social pieces of the puzzle, whether that's mental health or accessible playground equipment or child care," he said. "Our obligations to help with those challenges are less black and white than water, sewer, infrastructure, but I see their importance and I see council express their importance."
Comments: Kalen.McCain@southeastiowaunion.com