Washington names likely new administrator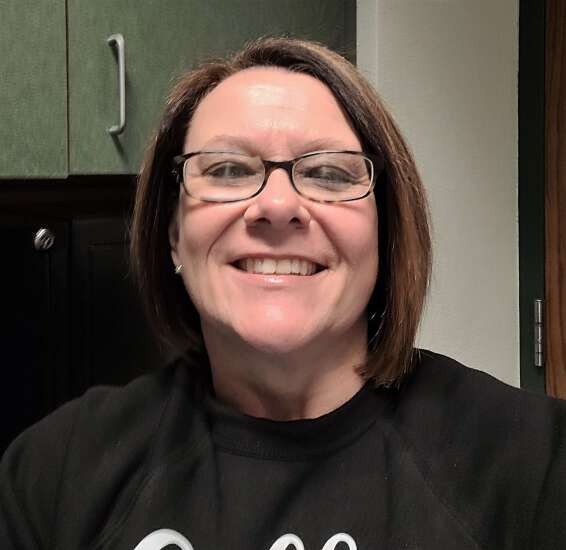 Nearly six months after Brent Hinson announced his resignation from the position, Washington City Council members are poised to hire Deanna McCusker as Washington's next city administrator Tuesday night, according to city officials and public documents.
While her hire is not yet set in stone, it certainly seems likely, with council members extending an offer to McCusker after a closed session last week and set to approve a contract at their Dec. 7 meeting according to the meeting agenda.
"It would all depend on council approval," Mayor Jaron Rosien said. "That shouldn't be an issue … because council is who deliberated and directed our consultant to negotiate on the city's behalf with our future administrator."
McCusker is the current city administrator of Cascade, Iowa, a community near Monticello with a population of under 2,400, according to the 2020 census.
While the change to a city of Washington's size — nearly 7,400 — is a big one, McCusker said she was ready for it.
"I was looking to move to make a transition to a larger community, and Washington's position came open," she said. "I like a challenge and I'm ready for something new."
She brings with her a wealth of experience relevant to the city's upcoming projects, with a background in banking before her fifteen years of city administrator experience, divided about evenly between the cities of Strawberry Point and Cascade.
"I know they're going to be talking about adding an aquatic center by the Y, and we just opened a new aquatic center last year," she said. "I know they're working on some big projects with their downtown and I have a lot of experience with those and TIF and writing grants."
The contract released in the council meeting packet Friday night emphasizes the demand of the high-up municipal position, including clauses noting that McCusker "is considered to be on-call twenty-four hours a day," and recognizing that she "must devote a substantial amount of time outside the normal office hours to the business of the (city.)"
It does come with perks, however. The contract credits McCusker with 120 hours of paid leave upon its approval, "as an inducement … for her to become the city administrator," alongside the standard municipal employee benefit package.
It also reveals her annual salary: $105,000 for her first fiscal year, bumped up to $110,000 after six months assuming a favorable performance review. The amount is marginally less than Hinson's $113,460 annual salary for his last year with the city, according to financial records.
If confirmed, McCusker said she planned start work at the city Jan. 17. While that's over a month away, she said she was excited to begin.
"I'm very thankful and excited about the opportunity and I'll try to do the best job that I can for the city of Washington," she said.
Comments: Kalen.McCain@southeastiowaunion.com