Whoopee Days bring fun, downsized crowds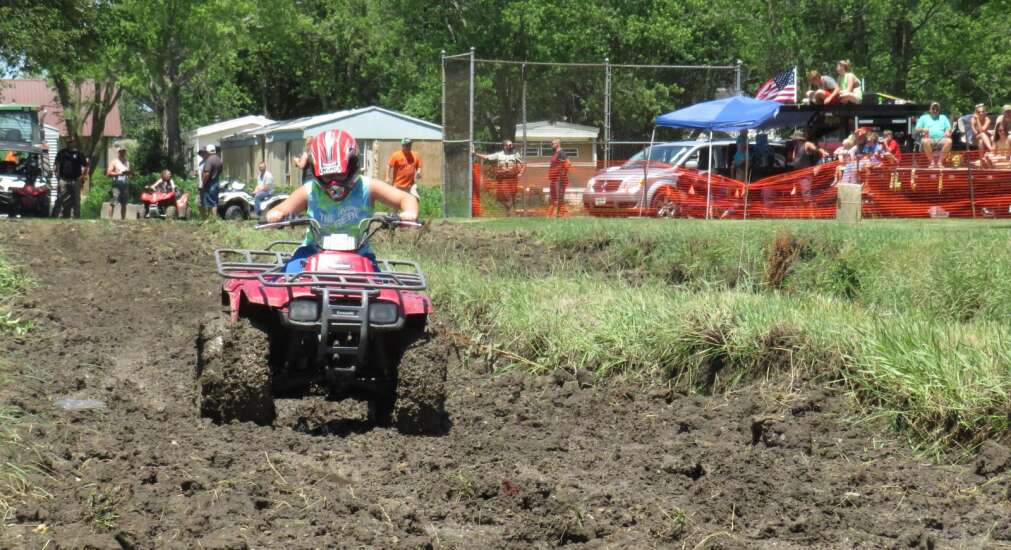 BRIGHTON — The 112th annual Whoopee Days festivities over the weekend included the usual parade, mud run and live music, alongside new programming like a K-9 demonstration and whoopee pie eating contest.
Brighton Chamber of Commerce President Dave McArtor said turnout remained lower than pre-pandemic years, as the day's events conflicted with Kalona Days to the north and several other mud runs in the surrounding area.
"I'd noticed that during the parade a lot of the numbers were down," he said. "With the way everything is, it's there, it's coming back, (but) we'd like to see a lot more numbers."
McArtor said the event, stretching back for over a century, meant a lot to the community.
"It's a small town tradition," he said. "Small towns are going bye-bye, they're getting swallowed up. And keeping these small towns small really is important. We're a big family, that's all there is to it. We're a big family that just needs to grow a little bit."
Kristi McArtor, Another Chamber member with a lead organizing role, said the group had plans to ramp the event up to generate more interest.
"Next year we're going to be branching out and trying some new things," she said. "We've got some big ideas … this is a brand-new Chamber where we want to see this little town grow and we want to do some new traditions to keep it alive."
Kristi McArtor said that would mean coming up with new ideas. While Whoopee Days generate revenue for the Chamber to reinvest in the community, she said the Chamber needed more opportunities.
"I would love to see some big fundraisers so we can see some fun things around here for the kids like a splash pad," she said. "But we also need to come up with some money to do that so we can get the grants and stuff that we need. This town has so much potential, I see it, but it takes hard work to get there."
Comments: Kalen.McCain@southeastiowaunion.com