Families stride into summer
Henry County Public Health held a kickoff to summer event
AnnaMarie Ward
Jun. 9, 2022 11:16 am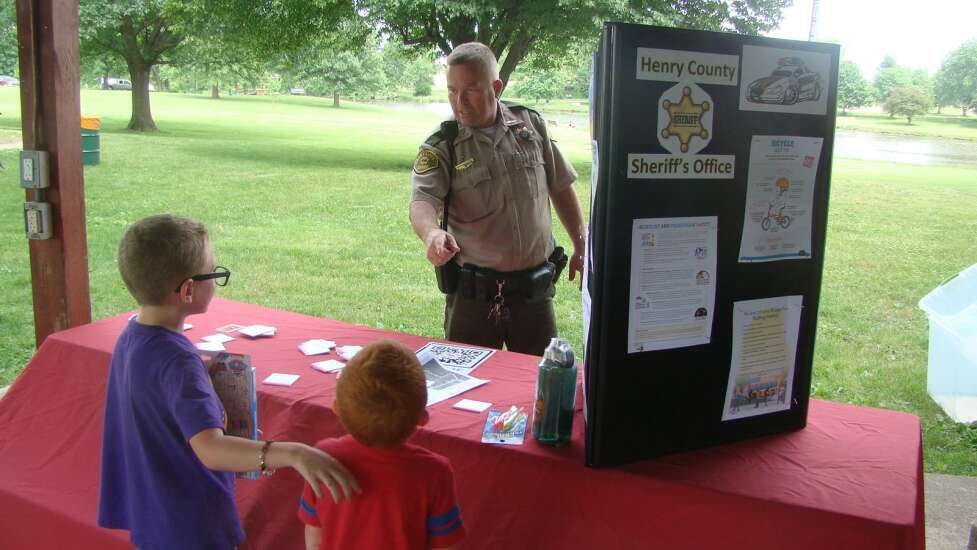 MT. PLEASANT — Last weekend Henry County Public Health hosted a well attended kick off to summer at the East Lake Park.
The event gave Henry County residents an opportunity to get outside as a family and learn about some summer health and safety tips.
The Henry County DNR brought a bot for children to check out, and gave them information on boat and water safety
Sun safety was addressed by Henry County Emergency Management services as they handed out sunscreen and sun glasses.
Families could take the opportunity, at this event, to have their child fingerprinted, DNA swabbed, and a photo taken, so the information existed if ever needed.
This service was provided by Henry County Sheriff's Department.
Many other activities and groups were present at this event and children could be seen taking in all the information and fun in every direction.
There were book reading tents, yard games, crafts, and goody bags.
Altogether, families certainly found validity in all that was offered.
Comments: AnnaMarie.Ward@southeastiowaunion.com