Instructor to the stars coming to Mt. Pleasant
Theatre Museum of Repertoire Americana hosts a Master Actor class, ribbon cutting, and the Annual Theatre History Convention this weekend
AnnaMarie Ward
Jun. 8, 2022 9:45 am, Updated: Jun. 9, 2022 8:12 am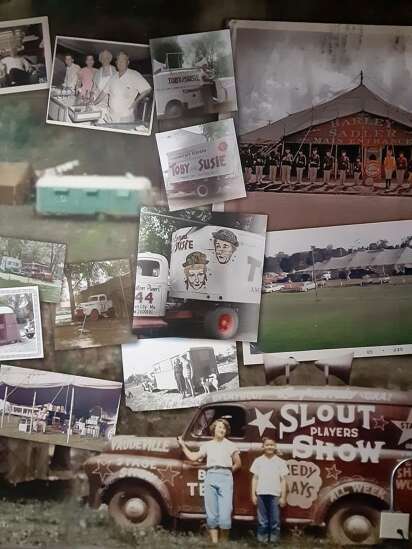 MT. PLEASANT — This weekend is filled with excitement in Mt. Pleasant thanks to the Theatre Museum of Repertoire Americana.
The museum will celebrate its Grand Reopening and 50 year anniversary Friday, Saturday, and Sunday, June 10, 11, 12.
Beginning at 2 p.m., the museum will offer a free Master Acting class for adults and teenagers interested in improving their skills.
The class will be taught by seasoned actor and instructor Aan Steele.
Steele has acted on stage and in film.
Recently, she has spent much of her time as a as a teacher at the Screen Actors Guild and American Federation of Television and Radio Artists (SAG-AFTRA) in New York, but has also spent time as a Peer Leader in acting classes with Hollywood's SAG-AFTRA and her role as a teacher at the SAG-AFTRA in New York.
While the acting class is free, there are only limited spaces, so those interested are asked to email theatremuseum@yahoo.com to ensure a space is available for them.
Following the Master's Acting class, the Theatre Museum will host a ribbon cutting with the Chamber of Commerce at 4:30 p.m. complete with refreshments to follow.
To further celebrate the anniversary and reopening, the Theatre Museum will go on to host the Annual Theatre History Convention Saturday and Sunday.
Comments: AnnaMarie.Ward@southeastiowaunion.com