Washington County Fair will debut new beef event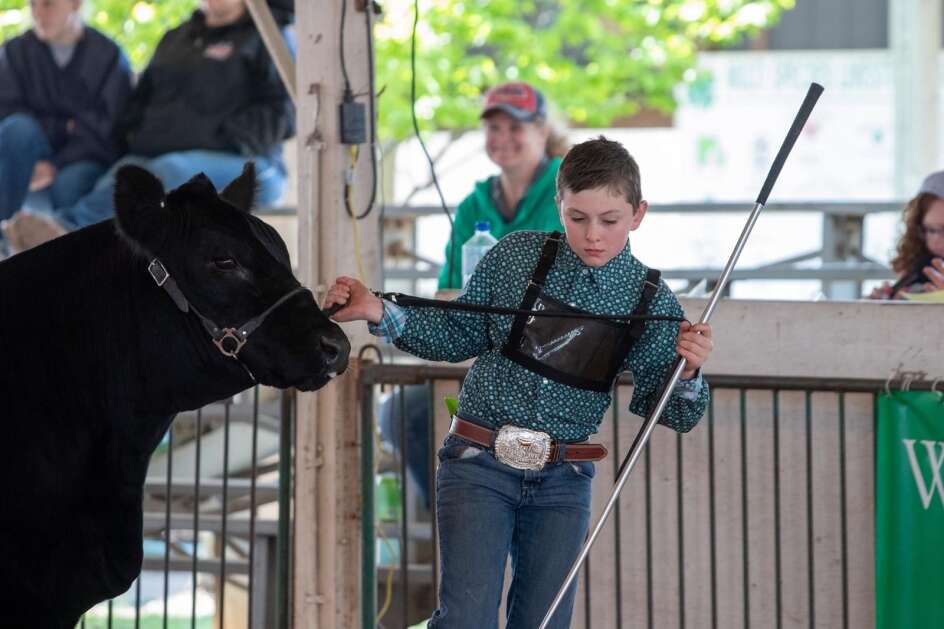 WASHINGTON — Washington County Fair organizers say young beef producers will have a chance to enter a new event this summer, titled the Beef Top Stockman contest. The winner will walk away with a belt buckle, $100 in cash, and a champion banner following their announcement right before the champion steer drive.
The Top Stockman contest will differ from conventional ag events at the fair. The competition is composed of five distinct entry criteria, and not based on participants' performance in the show ring. It includes a video submission, a 25-question quiz, an open-ended planning report, a livestock judging contest and a "herdsmanship grade," which will evaluate participants' attention to their livestock, accessibility to the public and overall use of best practices during the fair.
"We don't have a show component for this contest, and that is intentional," Washington County 4-H Beef Superintendent Stephanie Sexton said. "We're not looking to compete on the animal characteristics … we have a lot of contests already that devote to the showing, but we don't have a lot of contests that are strictly based on the knowledge component."
Sexton said the contest aimed to reward well-rounded producers, testing their production sense and modern skills that would bring success in the real world.
"When I was a kid, everything was about photos, and film, and that's how you merchandised … now everything is videos, and on your phone, it changes dramatically," she said. "But the speaking component in the video, that never changes. The ability to write, and put your thoughts on paper and project those in a well-organized fashion, that never changes … and being able to think on your feet and, maybe get out of your comfort zone, those are all positive."
The contest is melting pot of similar competitions Sexton has seen, rolled together to ensure an emphasis on variety. She said starting a Top Stockman event was a personal goal when she entered her position three years ago.
"A well-rounded individual is probably going to win this," she said. "It's things that, if these kids are going to go out an work in the ag field … these are all skills that they will need to have once they get out past high school and college."
Those interested have until July 1 to enter in the contest. Sexton said she hoped to have at least 10-15 contestants by fair time.
Despite the amount of work put into entries, Sexton said the contest's setup would make it relatively easy to judge. Only herdsmanship and judging competitions will happen the week-of, with other entry items submitted on or before "know it day" on July 8.
"That's other beauty of all this, is that most of it's done before the fair actually starts," she said. "We're excited, we think this is a pretty cool contest."
Comments: Kalen.McCain@southeastiowaunion.com