Home / Special Sections / Tax and Investment
Accountants put a spotlight on child tax credits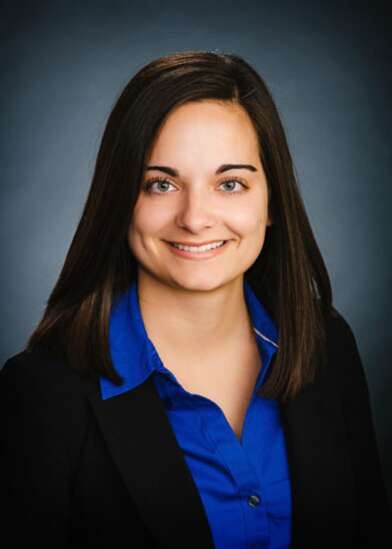 Last year saw major changes to the child tax credit program, all of which will factor into tax season considerations this spring.
"2021 brought the changes … but 2022 is when people are going to see the effects on their tax return," said Elainie Turner, a certified public accountant for LattaHarris in Washington.
The first major change pertains to a boost to the credits in 2021, where eligible families previously received $2,000 for every child under 17, the number was boosted to $3,600 for children up to 6 years old, and $3,000 for all other children, including 17-year-olds.
At the same time, the federal government split up half the credit into direct deposit payments rather than tax returns. A parent with a six-year-old, for example, would receive $1,800 in direct deposits between July and December.
"They'd never done that before, normally the credit just gets applied on your tax return," Turner said. "Your credit is actually going to be shortened by the amount that you received, so even though they increased the credit to, say, $3,600, you received $1,800 of it, you only have $1,800 left, where on last year's return you received $2,000."
Turner said the timing of the payments — in the same year as COVID-19 related stimulus packages — may have confused some recipients.
"A lot of people also thought it was a stimulus payment, they didn't realize it was going to reduce their tax credit," she said. "I'm hoping everyone has the information now to realize it's not a stimulus payment, and unfortunately when you did receive those advanced payments, it's reducing your credit."
While it makes the ordeal more complicated, Turner said the federal intent was to help people.
"I think the idea was to get this money out to people on a monthly basis," she said. "The research and everything I have read showed that it would take a good chunk of children out of poverty because everyone would get that money right away instead of at the end of the year. But now at the end of the year, it's now resulting in a tax credit shortage."
Some families may end up having to pay some of those deposits back, according to Turner, a scenario likely to be more common this year as income levels recover from lows early in the pandemic.
"Let's say they did end up making more money, because there is a phase out, so if you make too much money you don't get the credit or don't get the full credit," she said. "If they received those payments throughout the year and now they make too much money, they will have to pay that back."
For families in that situation, opting out is no longer an option, as the direct deposits have already been received. Turner said the solution now was to prepare for the possibility of having to pay some cash back.
"At this point, you can really only look to the future," she said. "Look at this year's tax return and see if it helped you or not to get those payments. Say if you ended up owing in 2021 and you weren't expecting that, now would be a good time to opt out of (next year's) payments or make sure that you're sticking a portion of the payments away. You're really being reactive now instead of proactive."
Turner urged anyone with lingering questions to reach out to an accountant about their personal needs.
"A lot of people file their taxes online, which is great, but I would say don't be afraid to reach out to a tax professional, especially when you see things on the news," she said. "Every single person is different and I think a lot of people struggle with (it,) just make sure you're educating yourself."
Comments: Kalen.McCain@southeastiowaunion.com