Buffington's 10 touchdowns ruffle Mohawks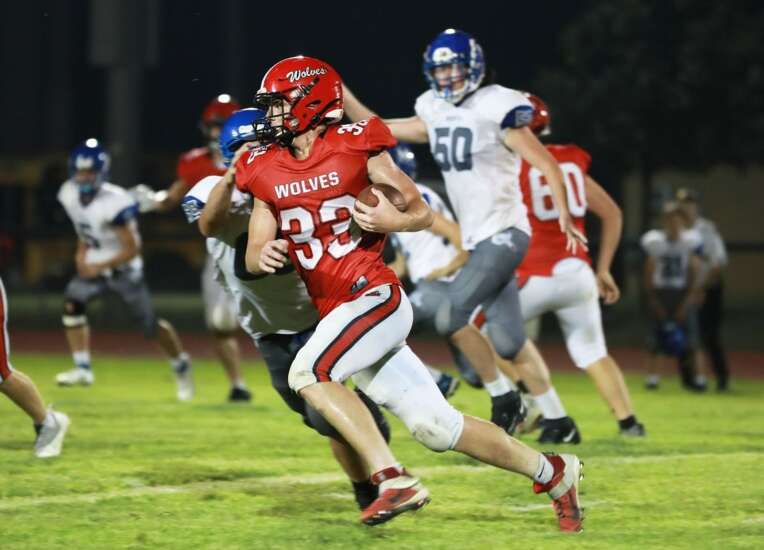 WINFIELD — The halftime talk could not have been pleasant for the visitors in Friday's 8-man football game. It was already a four-touchdown night for Winfield-Mount Union quarterback Cam Buffington when Moravia tied it at 34-34 in the second quarter. Two more rushing touchdowns and an aerial score by Buffington put the halftime score at 56-34.
Three passing touchdowns to different receivers in the third quarter and the scoreboard showed 76-34. Lane Genkinger found the end zone in the fourth quarter for the final score of 84-34.
That and Sully Scott's fumble return TD were the two scores for the Wolves that Buffington didn't touch. Buffington's touchdown total tallied 10, six passing, four rushing.
Buffington was 11-of-15 throwing the ball for 288 yards. He ran 19 times for 152 yards, accounting for 440 of WMU's 491 total yards. Moravia finished with 217.
Abram Edwards took three of his four catches in for touchdowns and had 136 receiving yards. Caleb Giese scored on two of his five catches that added up to 109 yards. Carter Lloyd's lone catch was a 32-yard touchdown.
WMU will host a game Friday with Iowa Valley visiting.