Fairfield full of potential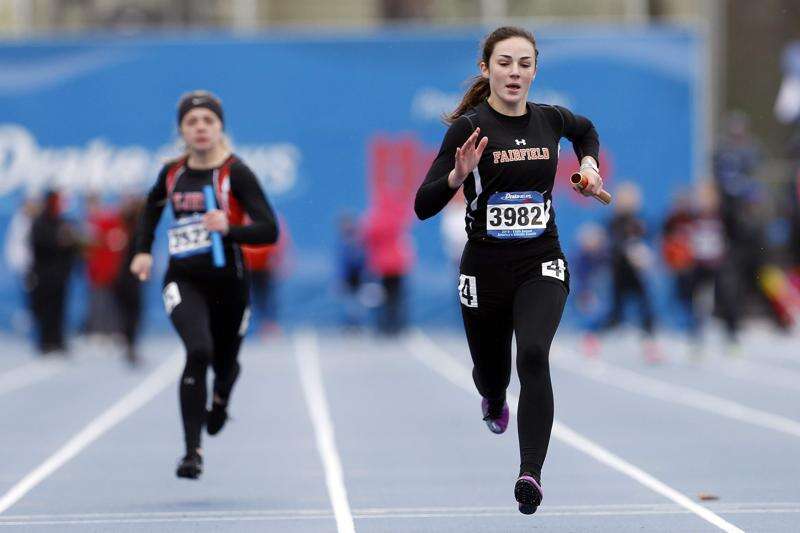 FAIRFIELD - Trojan track and field is full of potential for this season.
Alex Forest barely missed qualifying for the 1600 as a sophomore and should be set to have a big year. Gavin Van Veen, Kevin Kretz and Kaidyn Mickels for the boys with Malena Bloomquist, Makenzie Kraemer and Carley Seeley for the girls will help carry distance events.
Kevin Kretz will be a strong competitor in the 400 meters. Danielle Breen was really good as a long jumper as a freshman.
'We will continue to work hard and hopefully develop some sprint relays that have a shot at competing at the state meet," Fairfield boys coach Brian Dunlap said. 'We expect our district to be competitive in this area."
The sprinters should be solid with the boys group having sophomore Aiden Lyons with juniors Connor Lyons and River Patterson. The girls group is stacked with senior Sophie Wallerich, juniors Danielle Breen, Anna Dunlap, Kelsey Pacha, Brynley Allison, Mallory Lyon and Hannah Bergren.
'Our overall depth this year will go a long way in helping us have a successful season," Fairfield girls coach Jerrod Belzer said. 'We have a lot of individuals and relays that have a chance at state. We'll just have to see where we're at in May."
'I think Breen is good enough to be a state qualifier," Belzer said. 'All of our sprint relays should be in play for state as should Dunlap and Pacha in the 400 hurdles, Pacha in the 100 hurdles, Malena Bloomquist in the 1500 or 3000 as well as some possible individual sprinters."
Underclassmen Maya Lane, Kiya Robertson, Coty Engle and Dalila Rodriguez will all be major factors in sprints. Bloomquist, Carley Seeley, Addison Ferrel, Savannah Hollander, Ashlyn Lisk, Makenzie Kraemer and Peyton McCabe will all contribute in distance and mid-distance events.
Anna Westphal, Kiara Bickham and Sophia Fritz will lead in the girls throws. The boys will be fairly inexperienced in the throwing events but Coach has high hopes for seniors Kyle Godwin and Chris Kyle and junior Nic Kaska.
The boys will work to develop a couple high jumpers but there is a 'great group of freshman and sophomores to work with there," Dunlap said. 'It is too early in our season to tell who our leading jumpers will be. Because we didn't get to compete last year we have very little experience returning in this area."
Craig Miller is a freshman with potential that could be 'used in a lot of areas to provide depth to our roster," Dunlap said. Freshmen Brady McWhirter and Ben Boatright will add depth to distance events.