Fairfield hosts Meet the Trojans night
Winter sports teams announced to fans at season kick off event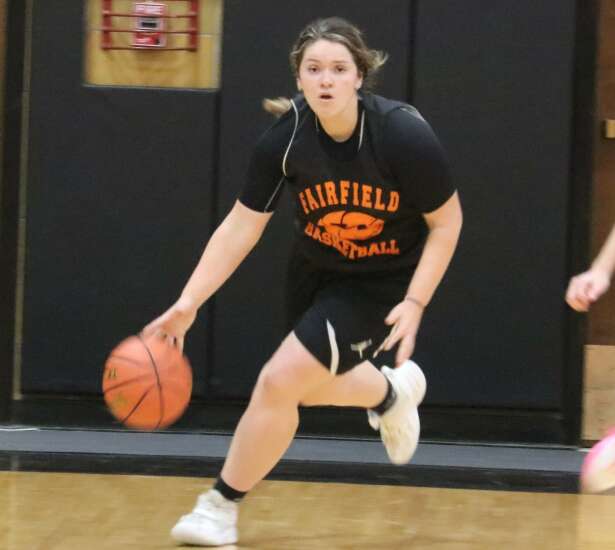 FAIRFIELD — Fairfield High School celebrated its annual "Meet the Trojans" winter sports night on Thursday.
Winter sports teams from basketball to wrestling to bowling to boys swimming were introduced to the hometown fans.
Both the Trojan boys and girls basketball teams took part in scrimmages. The Trojan dance team also gave a performance.
Fairfield's winter sports season will heat up more on Monday as the boys' team participates in a scrimmage game at Notre Dame.
The Trojan basketball teams will host Oskaloosa in their first regular season games on Nov. 30, with the Trojans' home wrestling quad taking place two days later.