Fairfield stunted by Albia
Second and third quarter scoring woes make difference as Trojans lose to Blue Demons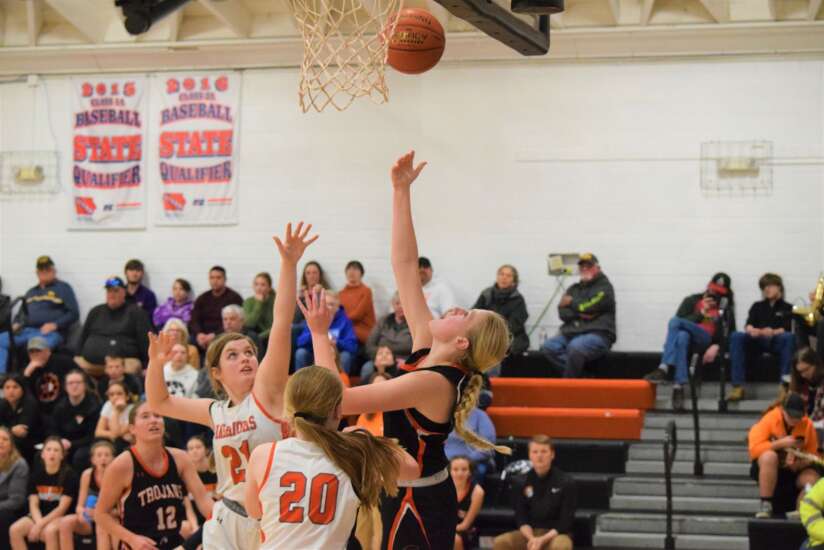 ALBIA — Fairfield girls basketball hung right with Albia through a quarter of action on Monday night, but a struggling second and third period made the difference as the Blue Demons topped the Trojans 54-37.
Through one quarter of action on the night, neither team gained an upper edge on the other as both were tied at 11 by the end of it.
Fairfield began to struggle offensively in the second as it scored a game low of just four points through the eight minute quarter.
Albia took advantage and dropped in 15 of its own, giving them a 26-15 lead at the half.
The third quarter proved to be another struggle offensively for the Trojans.
Meanwhile, the Blue Demons had their top scoring quarter of the night.
Albia outscored Fairfield 17-5 in the third, giving the Blue Demons a 43-20 lead heading into the final quarter.
Fairfield was able to put together a late push in the fourth, but it wasn't enough.
The Trojans took the fourth quarter, 17-11, but the deficit was too great to overcome.
With the loss, the Trojans drop to 2-14 on the season.