Golden Hawks name award winners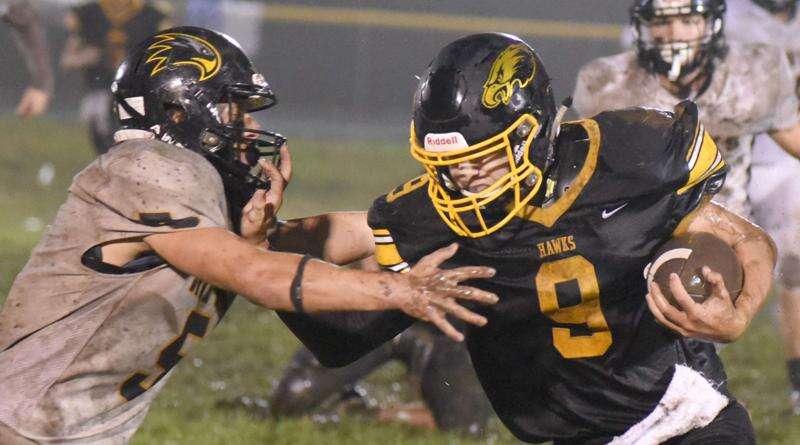 WELLMAN - Mid-Prairie High School had planned on a football banquet Tuesday, but with the governor's announcement about indoor gatherings, it was canceled. The banquet would have celebrated the four win, four loss season with a second-place finish in Class 2A District 7 and a playoff win.
On Twitter, the Golden Hawks named awards that the football team would have handed out Tuesday.
The 2020 team members that had 3.25 cumulative grade-point average are Jackson Pennington, Justice Jones, Jarrett Hoffman, Will Cavanagh, Jack Zahradnek, Collin Miller, Braden Hartley, Grady Gingerich, Kayden Reinier, Nathan Quinby, Ben Meader, Clarke Latchem, and Luke Boyse.
Specific awards were:
Offensive Most Valuable Player - Kayden Reinier
Defensive CO-MVP - Josh Wallington, Justice Jones
Special Teams MVP - Jake Swartzentruber
Attitude and Effort - Joe Allred, Michael Kelly, Nathan Quinby
Lineman of the Year - Gannon Callahan
12th Man of the Year - Tyler Helmuth, Ben Meader
Practice Player of the Year - Zane Fisher, Stone Peck
Addison Powell Student-Athlete Award - Clarke Latchem
Nick Peck Weightlifter of the Year - Joe Allred
2020 Captains - Vinnie Bowlin, Reinier, Wallington
Head coach Pete Cavanagh thanked the players for their 'hard work and sacrifice."
The players' parents were mentioned 'for washing clothes, meals after home games, cheering at games and fundraising."