Iowa Wesleyan men scoop up road win
Tigers have won 2 of 3 to start 2022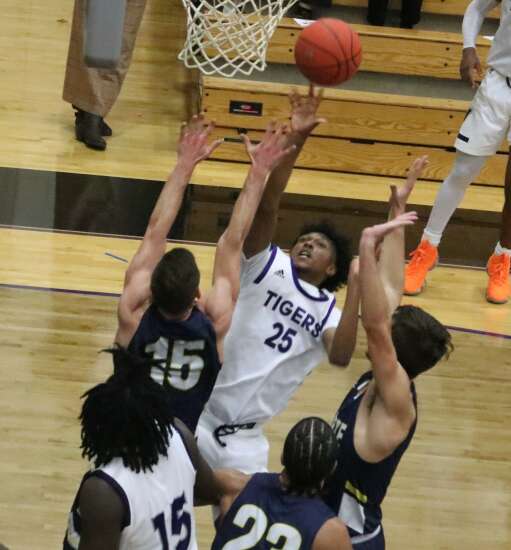 PARAGOULD, Ark. — The Iowa Wesleyan men's basketball team edged Crowley's Ridge College in a battle of Continental Athletic Conference squads on Saturday. The Tigers sneaked past the Pioneers 78-74 to earn their second win in three games.
The Tigers led 48-46 at halftime. Crowley's Ridge battled back to take a short-lived lead in the first six minutes of the second half, but the Tigers held the advantage for the majority of the final period.
With Iowa Wesleyan leading 76-74, Crowley's Ridge had the chance to tie it in the final minute, but couldn't get a shot to fall. Mike Alexander and Marvin Bateman both hit a free throw in the final 12 seconds to help the Tigers pull away.
Carver Locke scored 20 points to lead the Tigers. Francis Okwusah finished with 12 points and nine rebounds. Bateman scored 11. Alex Dentlinger had 10. Alexander finished with nine. Jett Tjaden scored seven, and Victor Munoz chipped in six.
Iowa Wesleyan is now 7-12 on the season. They will have a road game at William Penn University on Monday morning.