Mt. Pleasant softball edged by Wapello
One runs makes the different in Panthers loss to Arrows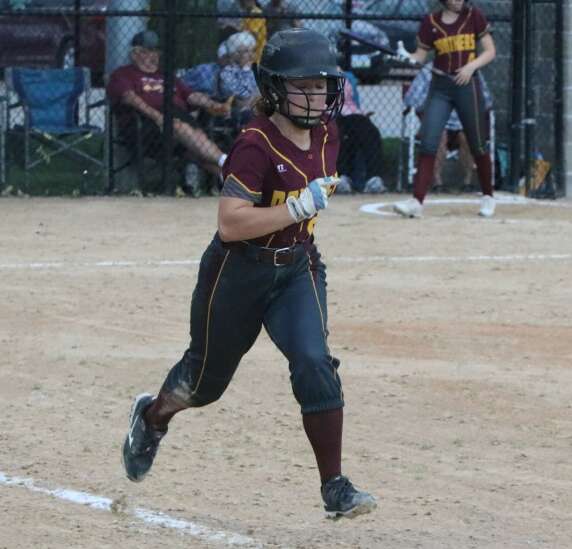 MT. PLEASANT — It's been a tough week for the Mt. Pleasant softball.
After two losses to Fort Madison, the Panthers dropped their third game in a row, with a 1-0 loss to Wapello on Wednesday night.
All it took was one run in the second inning to propel the Arrows past the Panthers in the non-conference bout.
The Panthers tallied just four hits in the nightly contest and only gave up six. Every opportunity to score was thwarted by the Arrows defense.
Bethany Drury, Savana Walls, Jersey Beachy and Saige Burchett all had one hit each in the contest.
Madison Helling threw from the circle for the Panthers. Helling pitched all seven innings, giving up six hits, one run, one walk and three strikeouts.
The winner for Wapello was Ada Boysen.
Mt. Pleasant drops to 1-4 on the season. They will take on Southeast Conference opponent Washington (1-3) on Thursday.