Washington gets boys soccer win behind Stout's 4 goals
Demons down Burlington at Bracewell Stadium to move to 6-2 overall, 5-2 conference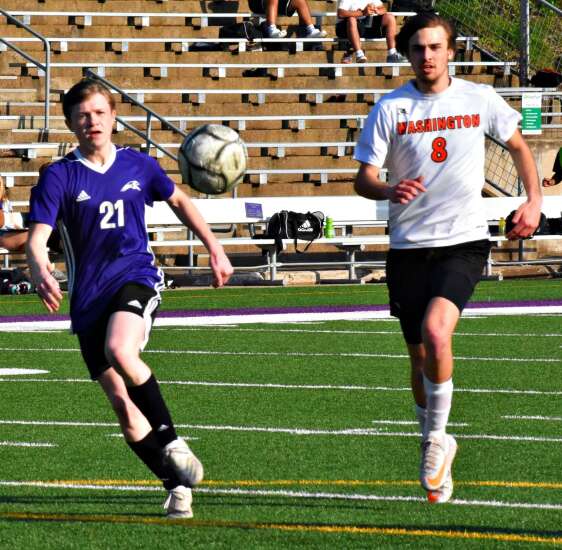 BURLINGTON — Down 1-0 just 2 minutes into Thursday's boys soccer match at Bracewell Stadium, Washington rallied to a 5-3 Southeast Conference victory with four goals from Zac Stout.
Stout evened the match a couple minutes later with a centering cross from Isaac Gentry. Three minutes later, Noah Suchan scored. In the 26th minute, Stout put the Demons up 3-1. A Grayhound goal in the final minute of the half put the score at 3-2.
Burlington tallied early in the second half, too, knotting it in the 43rd minute, but a Stout goal in the 58th minute made it 4-3 and a hat trick for the Demon senior, his fourth this season. Stout tacked on an insurance goal with 7 minutes to go.
DaShaun Westphal-Edwards played keeper and stopped 8-of-11 shots.
Gentry had a second assist. Simeon Buie, Fabian DeJesus and Adin Muff contributed an assist apiece.
Washington is 6-2, 5-2 SEC. Burlington is 2-6, 2-5.